The little boy went straight to the giant who was feared by many. As the little boy gets nearer and nearer, he realized that it was small. Then, the 'giant' introduced himself-
"My name is Fear,"

continued Father Willy M. Samson, SJ his story to the participants during his homily in the Eucharistic celebration of the UST Alumni Advent Recollection last November 29, 2018 that was held in UST Center for Campus Ministry, 3

rd

Floor, Tan Yan Kee Student Center.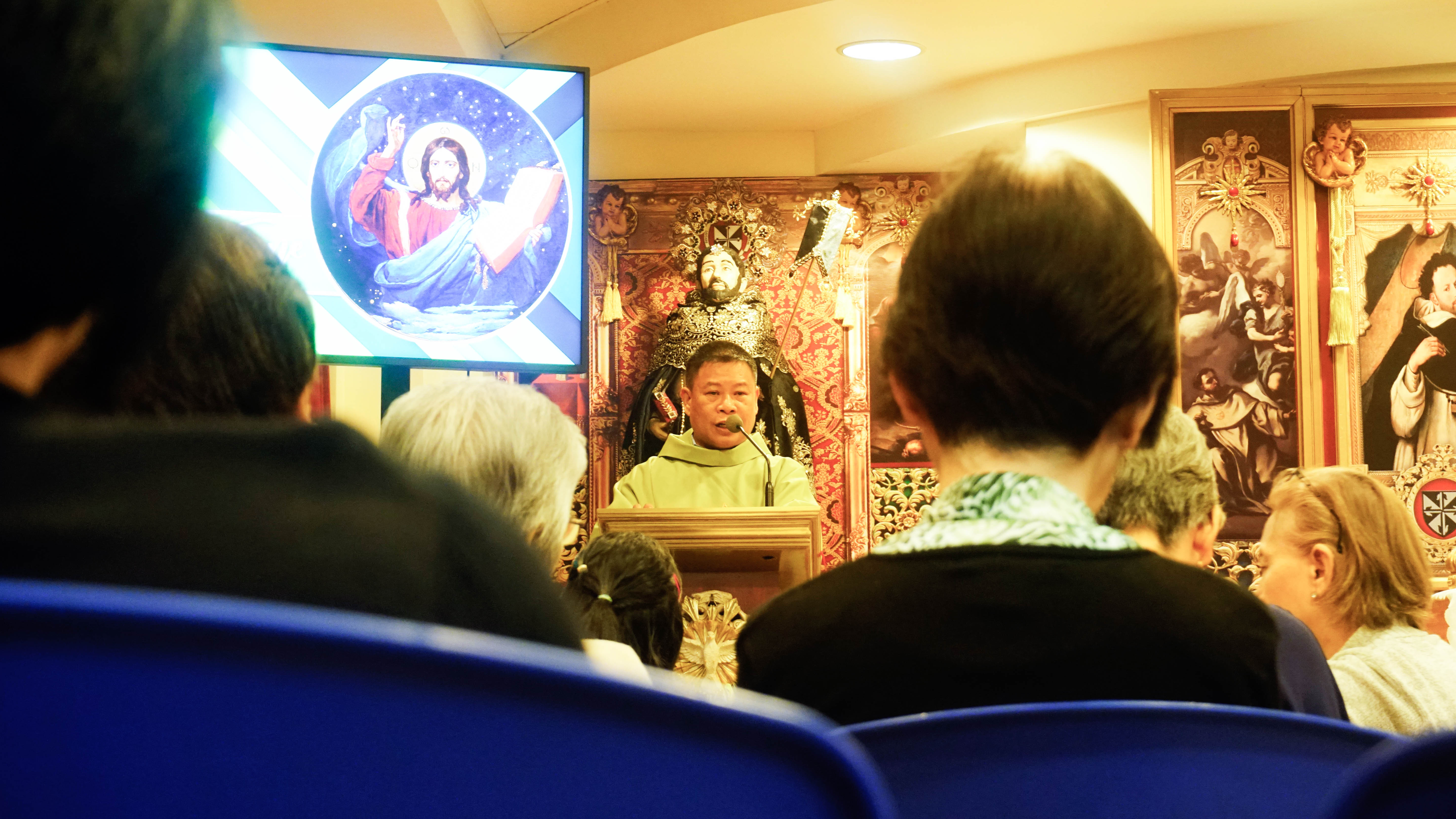 Father Willy M. Samson during his homily in the eucharistic celebration of UST Alumni Advent Recollection

The participants were silent as Father Samson continued on with his sermon. He told them to face their fears with God. Father Samson encouraged them to open their lives up to the Lord for He can see the real us inside - the helpless and the wounded. And this coming Christmas, Father Samson wanted them to come closer to God because only Him could save us. Without the baggage, we could love and act freely.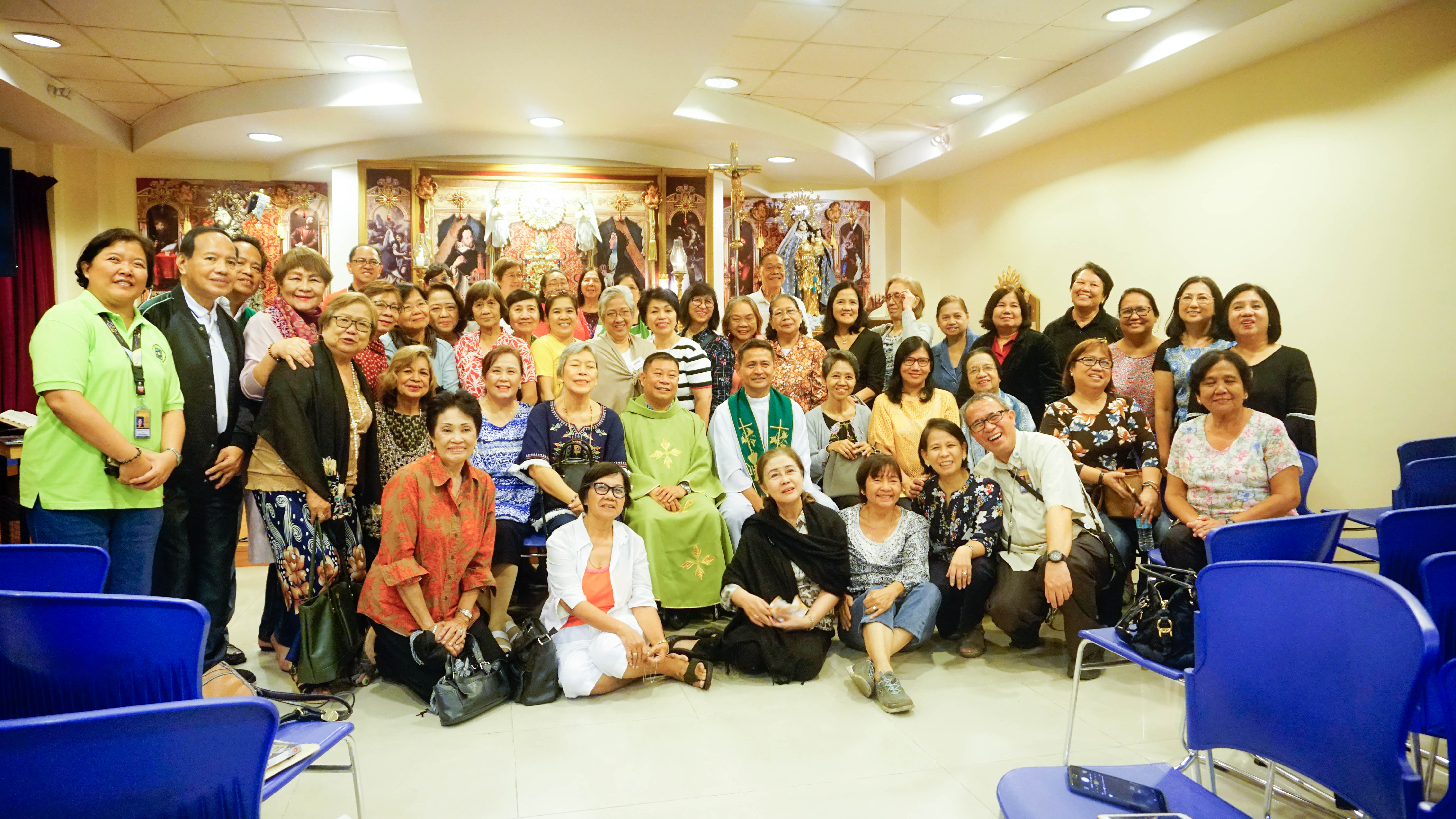 The participants together with Father Samson posed for a photo before going home.

Love did become evident during the recollection as old friends and classmates got together again. Before the day ended, the organizer Eva Kalaw gave a short closing speech thanking everyone who made time to attend the program. She hopes that more people will join them next year so more people could also share the love and the good news. It was only a small crowd but what's important was that everyone would have a something to bring back home for Christmas. It might not be something tangible or something edible but it is ephemeral as the love of Christ is forever.