Hundreds of alumni with their families and friends gathered together last November 23, 2019, for a fund-raising block screening of the much-anticipated family movie "Frozen 2" organized by the Office of Alumni Relations in partnership with the UST Simbahayan and Community Development Office. The event was sponsored by DATEM Incorporated, Hilmarc's Construction Corporation, Mondo International Football Academy, and VPRO Digital Solution Corporation. The alumni associations from different colleges of the university also supported the cause. The block screening of the sequel to the Disney blockbuster hit of 2013 was held at the Cinema 1 of SM Megamall in Mandaluyong, Metro Manila.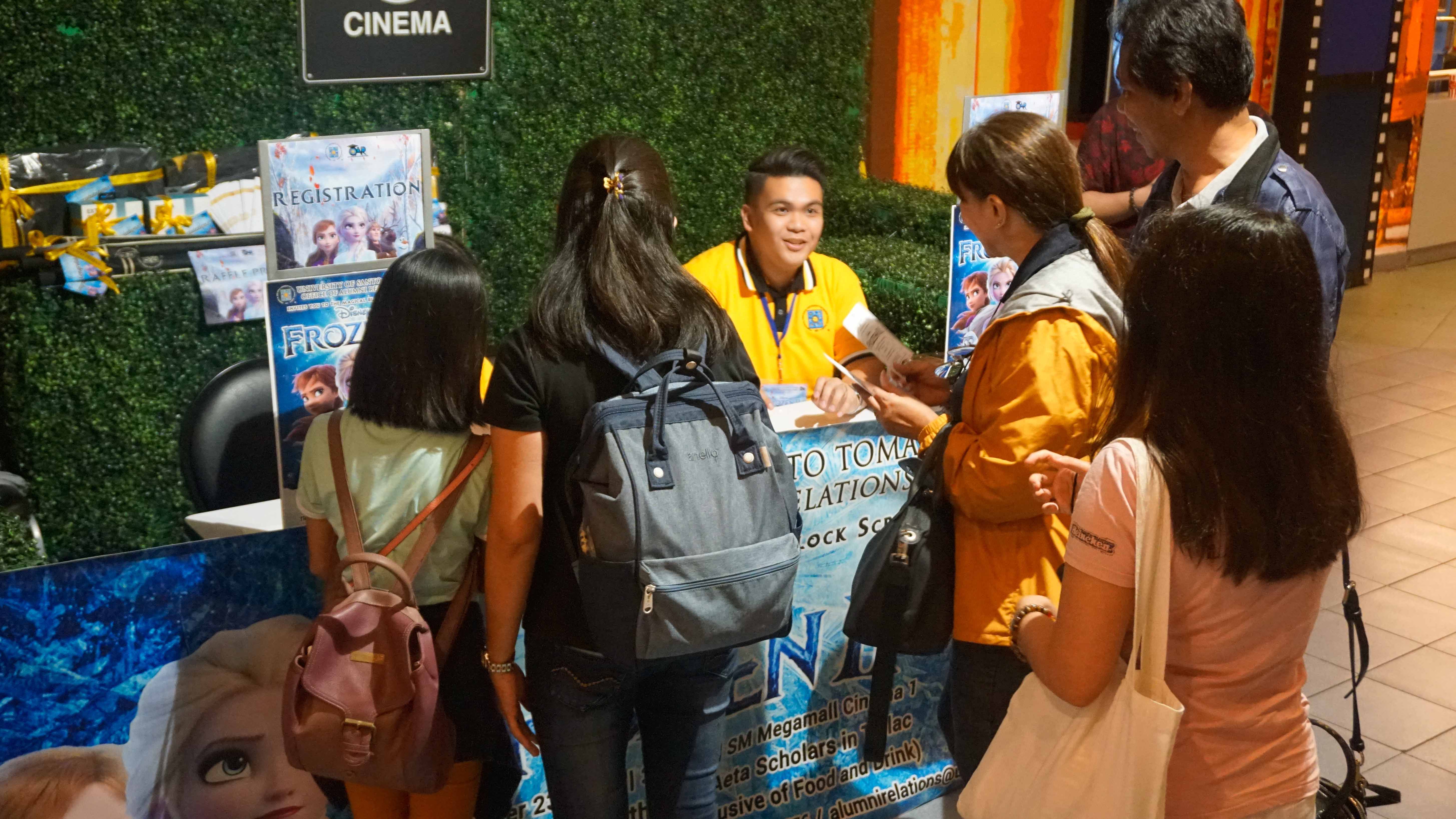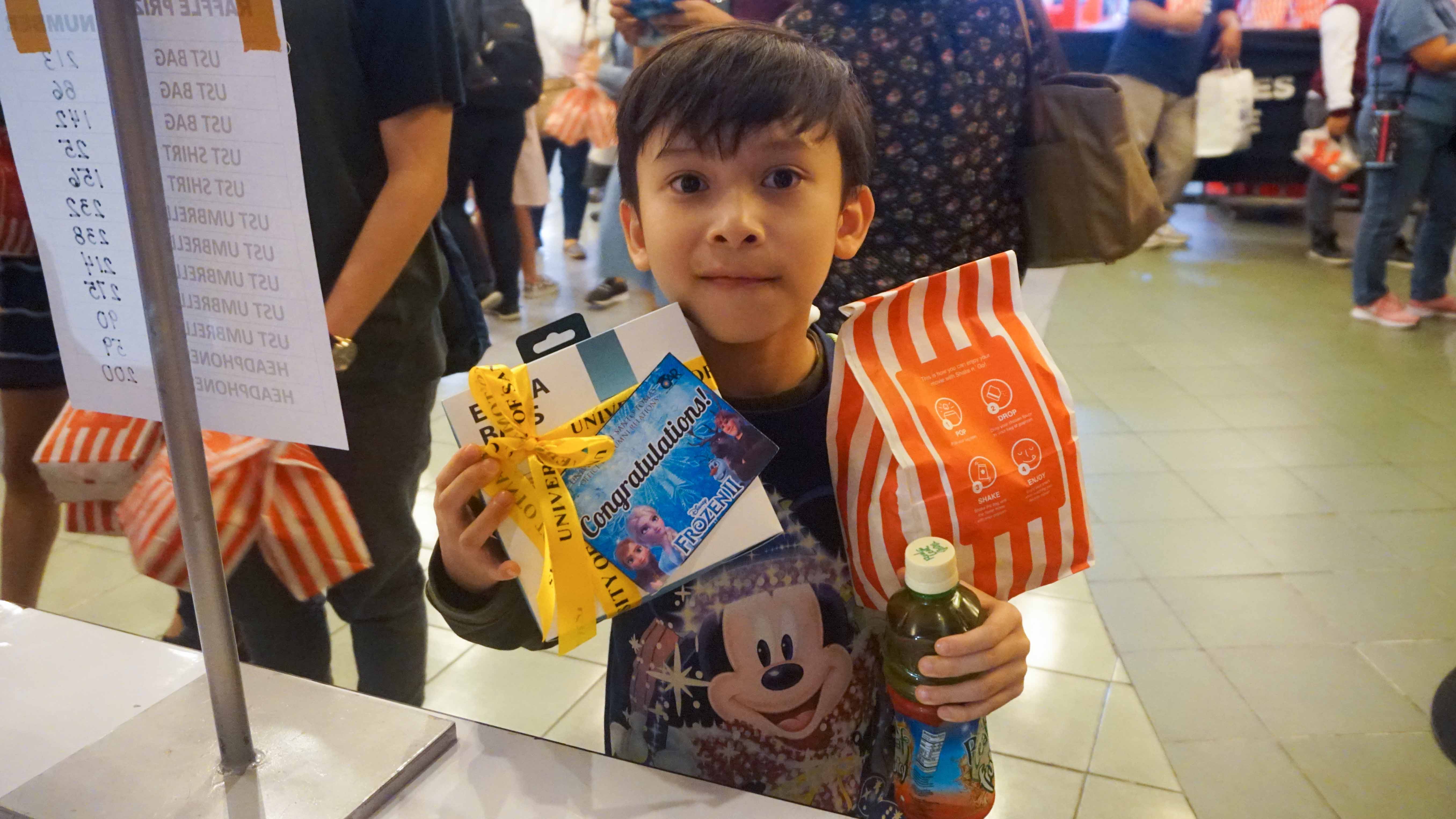 Frozen 2 follows the quest of sisters Elsa and Anna together with friends as they set out to an enchanted forest to save their kingdom in peril, and seek the truth and origin of Elsa's magic powers. The detail-oriented animation that ran for an hour and 43 minutes was crafted in a comedic yet inspirational film about love, growth, and maturity. The alumni with their families and friends went out of the theater with smiles on their faces and a raffle prize booth waiting for them at the front-of-house. Raffle prizes like headphones, Shinagawa Viora Gift Certificates and UST merchandise like duffel bags, shirts and umbrellas were given away to 36 lucky moviegoers.
The proceeds of the screening were donated to the UST Aeta Scholars in Tarlac.
The scholars of Sitio Buoc of Bamban, Tarlac
With the help of the UST Simbahayan, the Office of Alumni Relations has been given the honor to get to know two lone college scholars of the UST Aeta Scholars- Judith and Jezebel.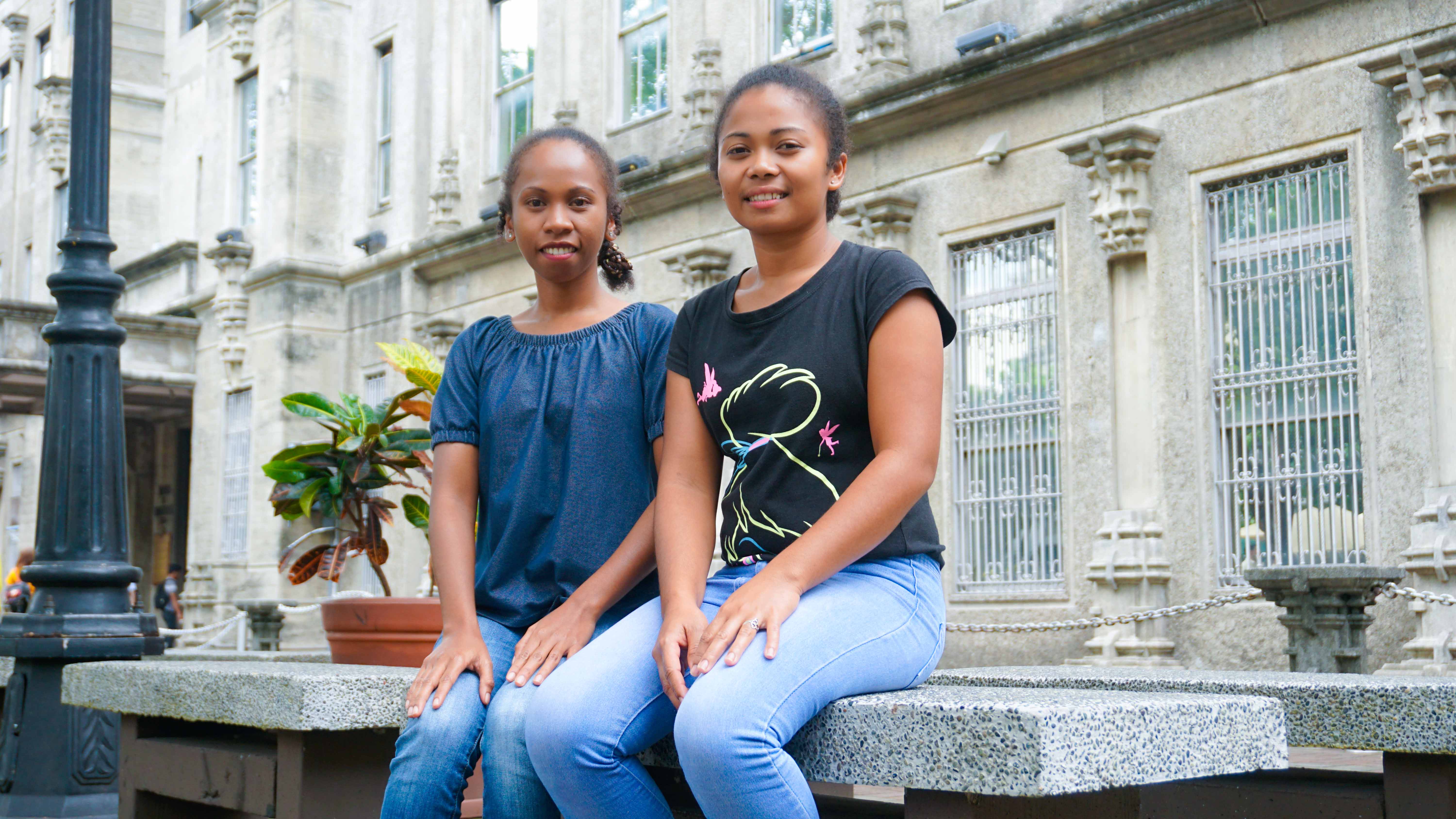 Judith and Jezebel are 4th year Forestry students at the Pampanga State Agricultural University in Magalang, Pampanga.
Judith is the fifth daughter of Sitio Buoc's female chieftain. At a young age, she witnessed how her mother juggled responsibilities as the chieftain of their sitio and the breadwinner of their big family. With no father in their household, she did everything to help. As the young Judith held tightly to her mother's hand when they go around their sitio, she was exposed to the problems faced by their community. Being a minority who lived in the mountains with their voices too far to be heard by the government, their community was deprived of good quality education, access to healthcare, and protection from land-grabbers and illegal loggers. Until now, she goes around town to help her mother leading the community. She was tasked to process all papers that go to their community since the majority of them, including her mother, can't even read and write. They fear that a neighbor or two will put in their signature without knowing what they are signing in for.
Judith is currently doing her best to study in school and to graduate from college. She dreams of becoming a licensed forester to protect her homeland and make their agricultural land productive. Then, sooner or later, continue her mother's work for the community. She believes that with more crops and produce, people in their sitio won't be forced to sell their lands at a very low price and leave their hometown.
Just like Judith, Jezebel also dreams of becoming a licensed forester to preserve their land and to help her family. With her father serving time in jail for a crime he didn't commit, she was left to look after her 6 siblings for half of her life. In her junior year, Jezebel had depression that made her school performance suffer greatly. But with the help of her church and the support of her friends, she was able to get through that dark episode of her life.
Jezebel is currently writing her thesis to complete her bachelor's degree.
Just like Elsa who turns out to be deeply connected with nature in the film, Judith and Jezebel wanted to be protectors of the environment. As aspiring foresters, they must preserve their land to yield more crops for a living. In that case, the people in their community will not be forced to sell their land and leave their hometown anymore. They believe that if you take care of nature, then nature will take care of you too.