The Office of Alumni Relations and UST Alumni Association, Inc. hosted the Christmas Party for all the alumni associations last December 12, 2018 at the George S.K. Ty Ballroom located at the 4th Floor of the Buenaventura Garcia Paredes, O.P. Building, Thomasian Alumni Center, UST.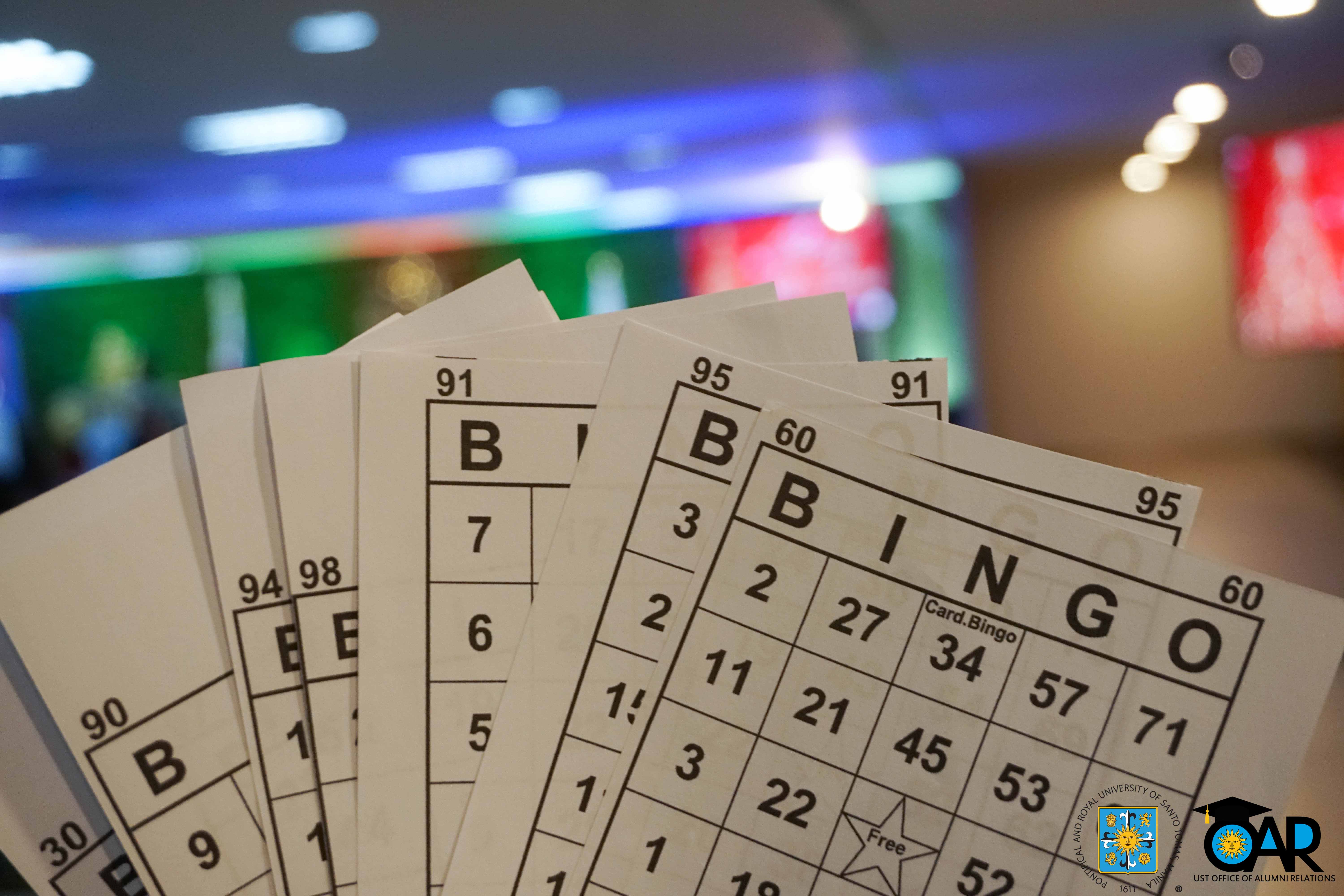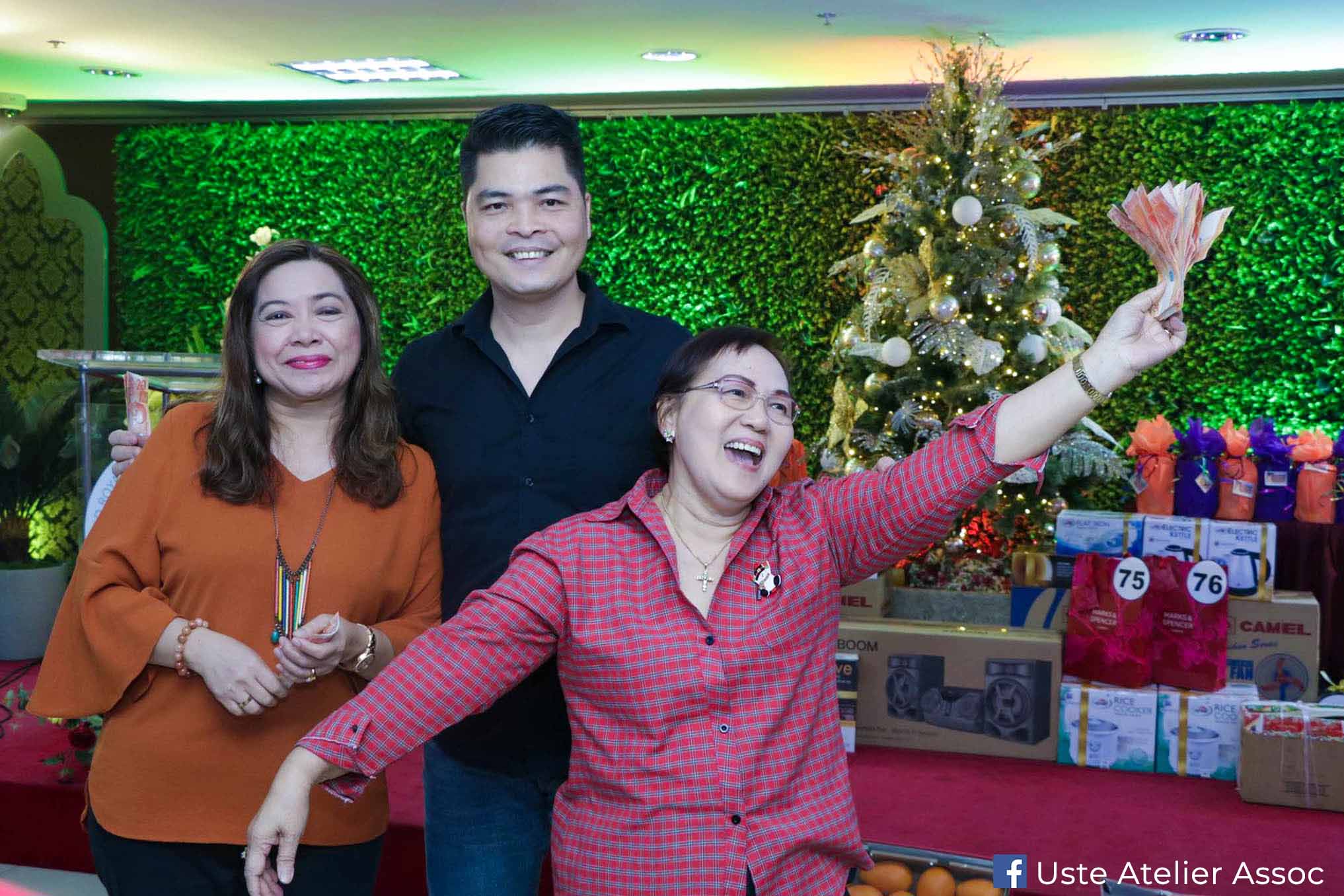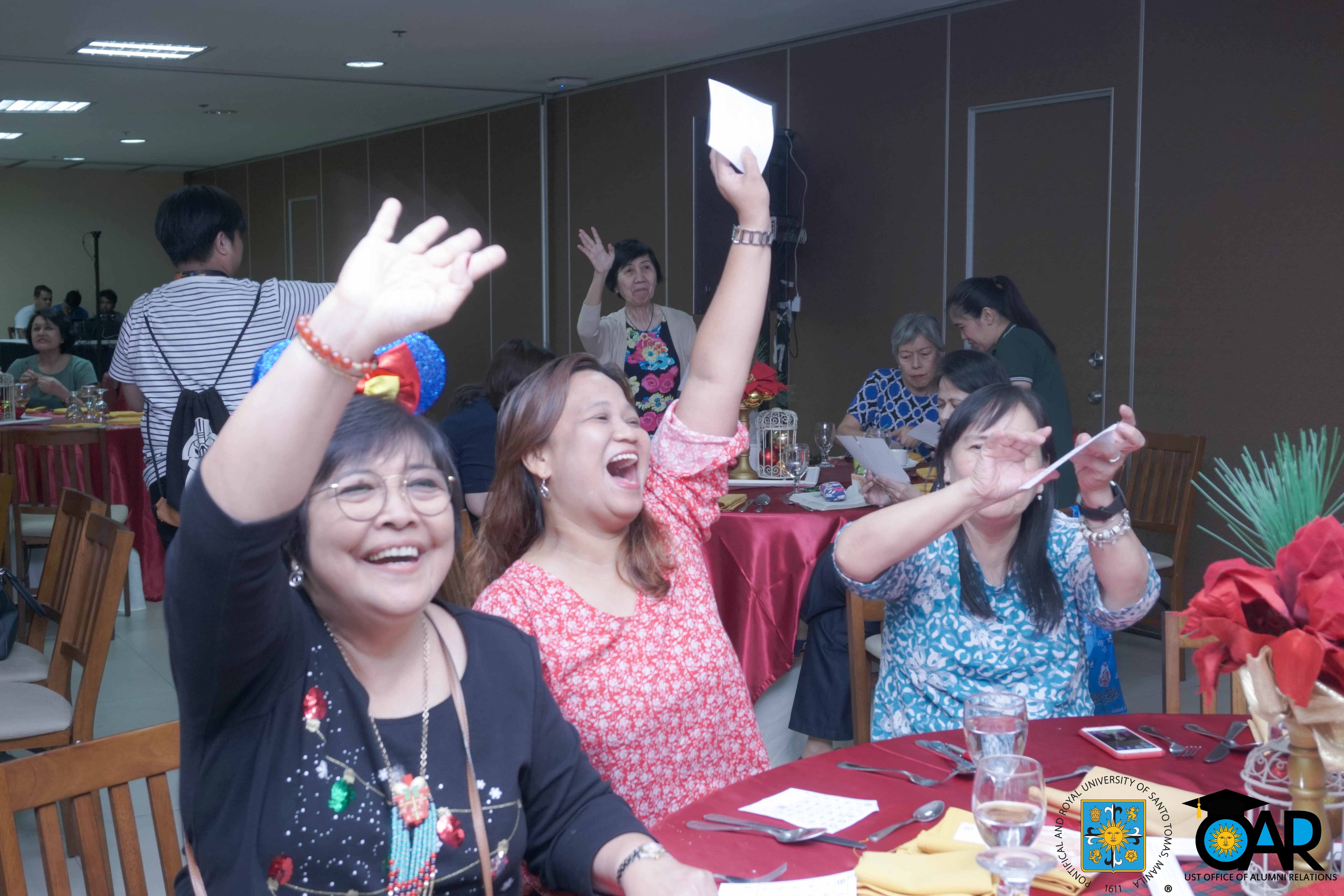 To break the ice, the evening started with a game of speed bingo. The room started to fill with laughter and excitement as winners flock in to the game organizers for their cash prizes. As everyone settled down with their winnings for the first part of the night, the buffet banquet opened for the guests to fill themselves up to their hearts content.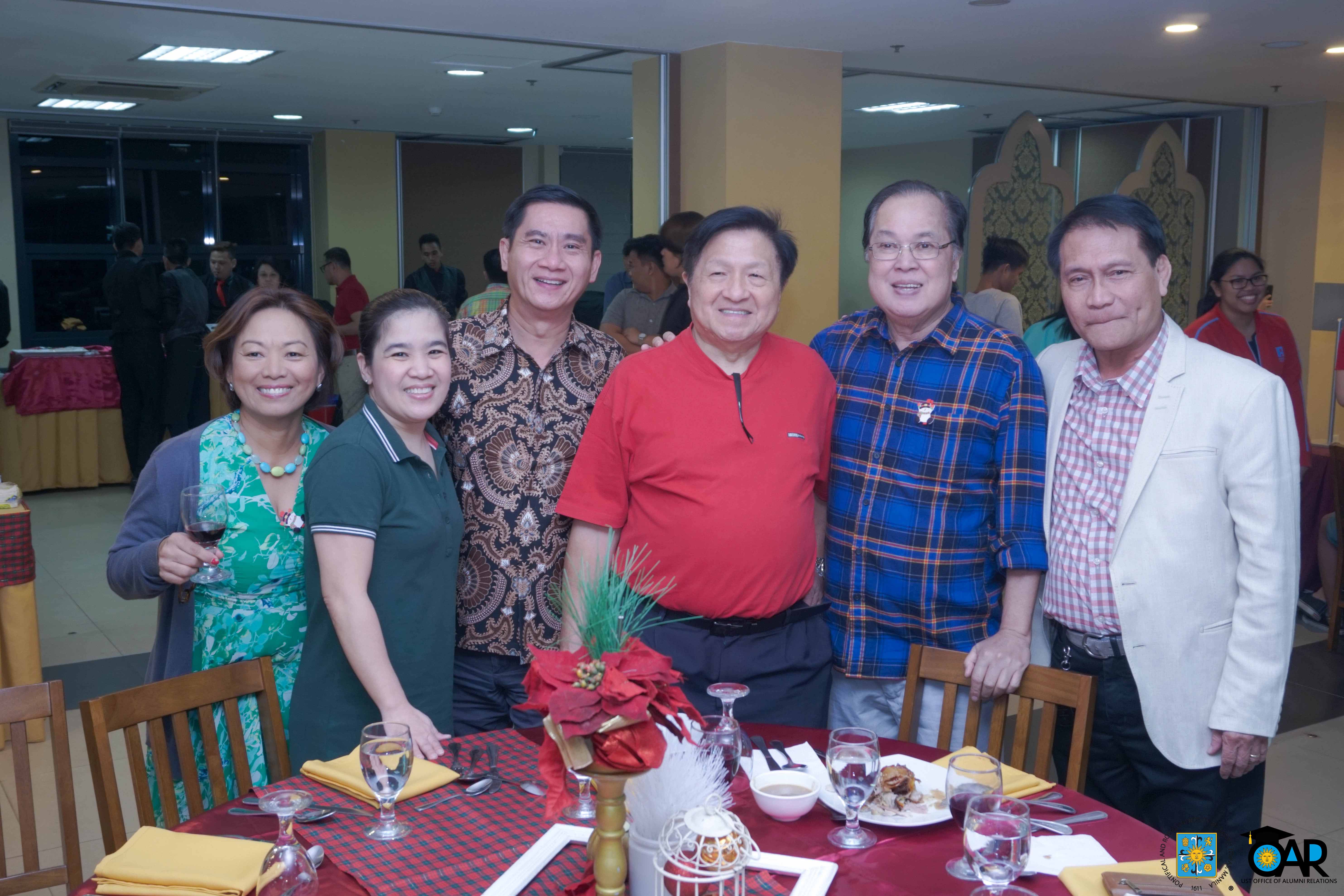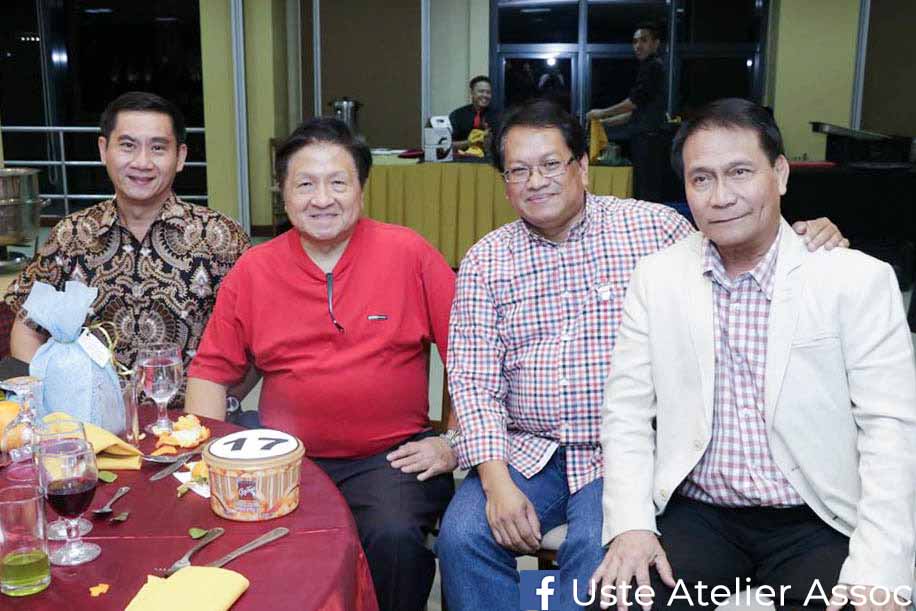 The dinner was then followed with a raffle draw for minor prizes. No one was left empty-handed as the giveaways donated by the Office of Alumni Relations, UST AAI and other alumni associations were overflowing.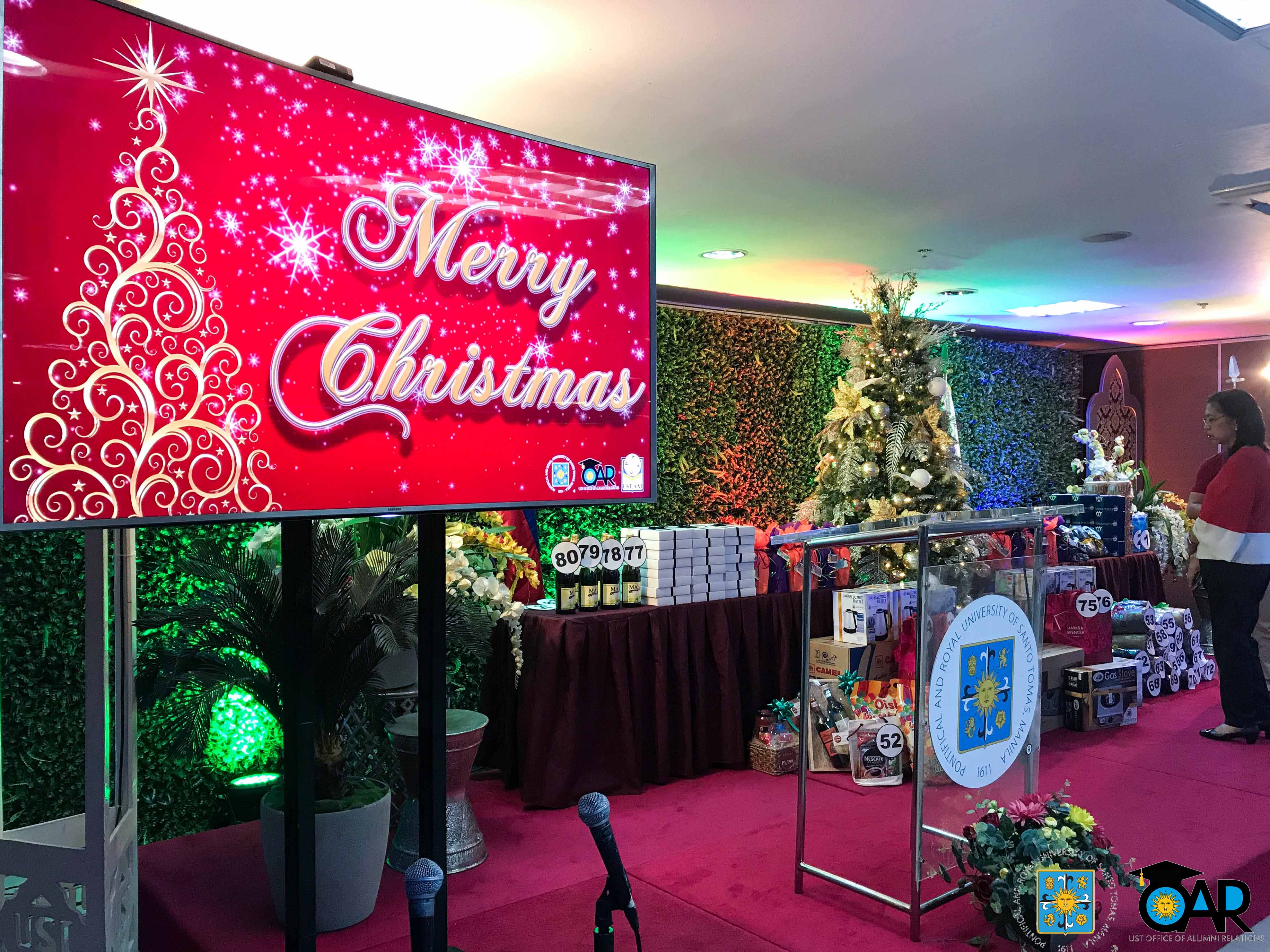 The fun continued on as the hosts opened the dance floor for everyone. Guests, young and old, came together in the dance floor and groove the night away with the hits of the 60's, 70's and 80's.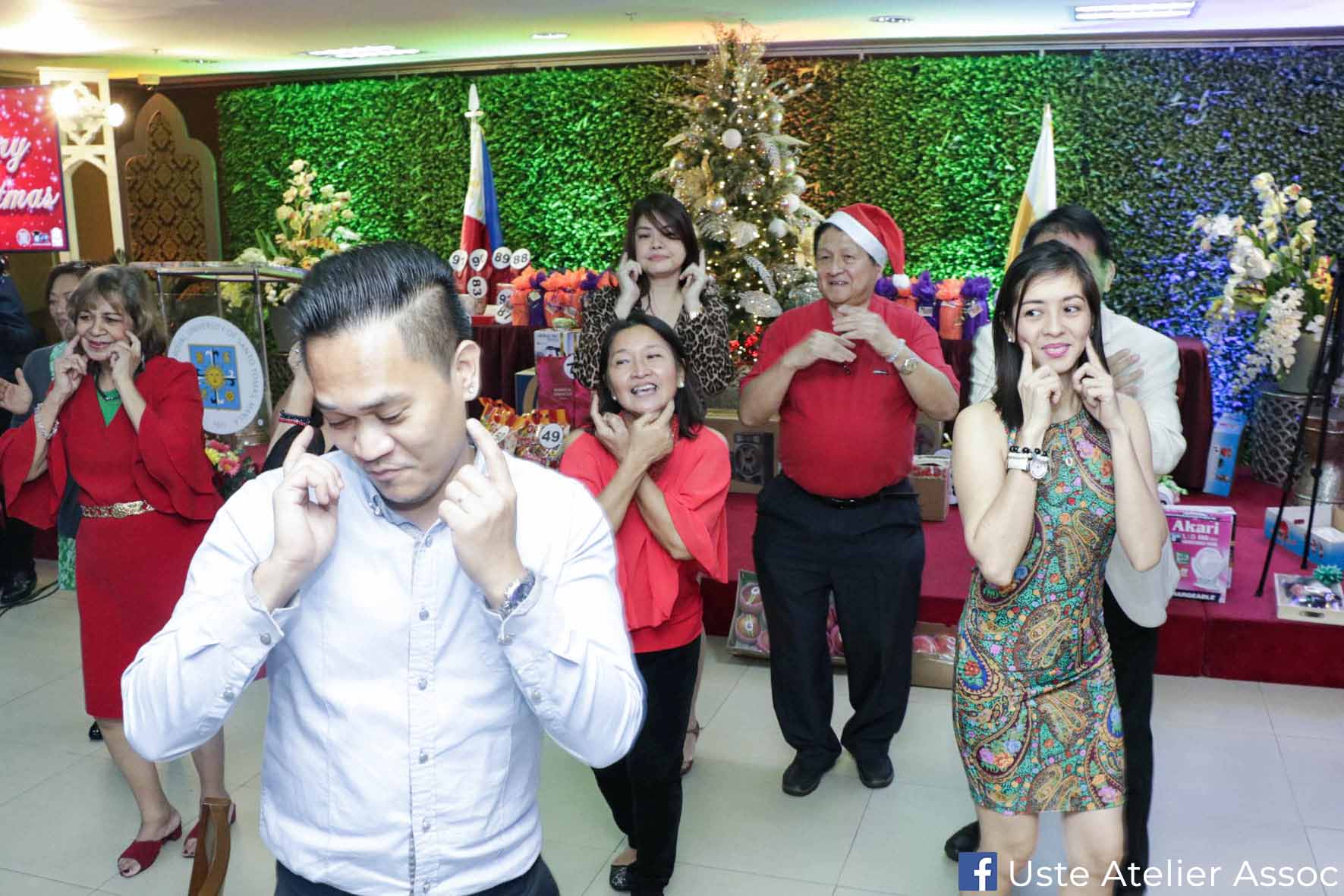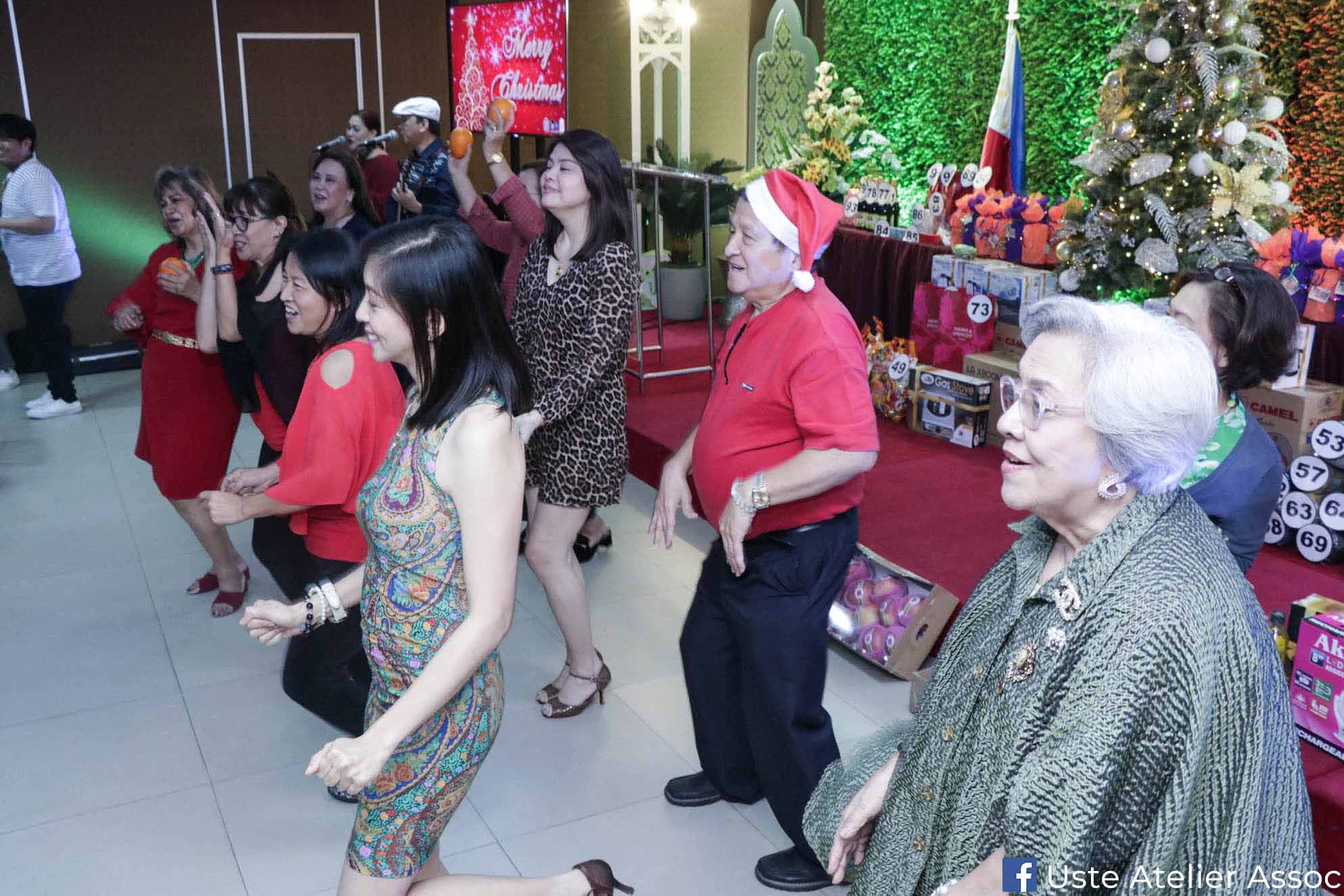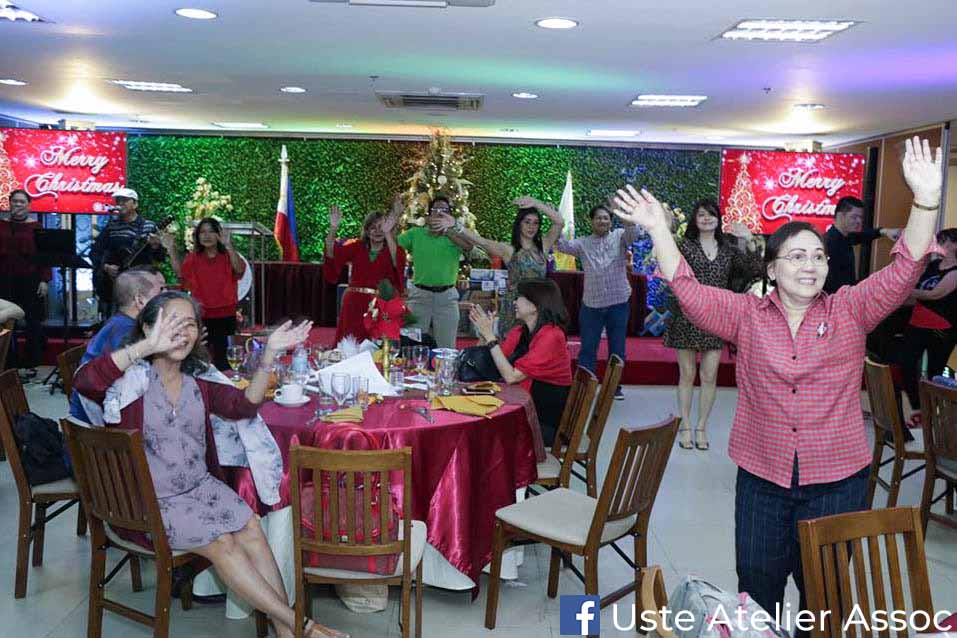 The dance ended with everyone catching their breath, but it was taken away again as the winners of major prizes of the raffle draw were announced.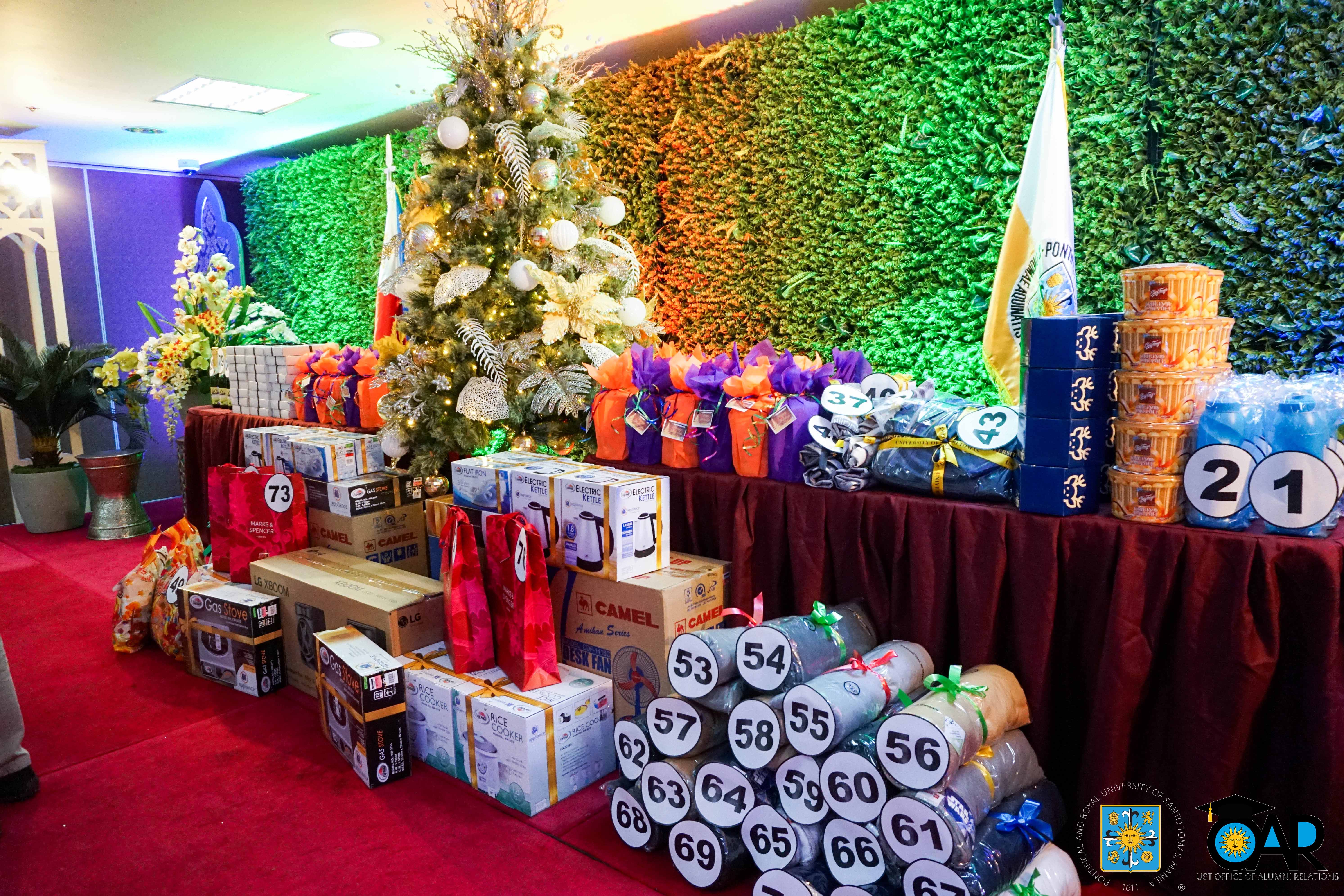 Rice cookers, gas stoves, desk fans, flatirons, electric kettles and a complete boombox set were given to the lucky winners. But the night didn't end there as there was a surprise game prepared for the guests.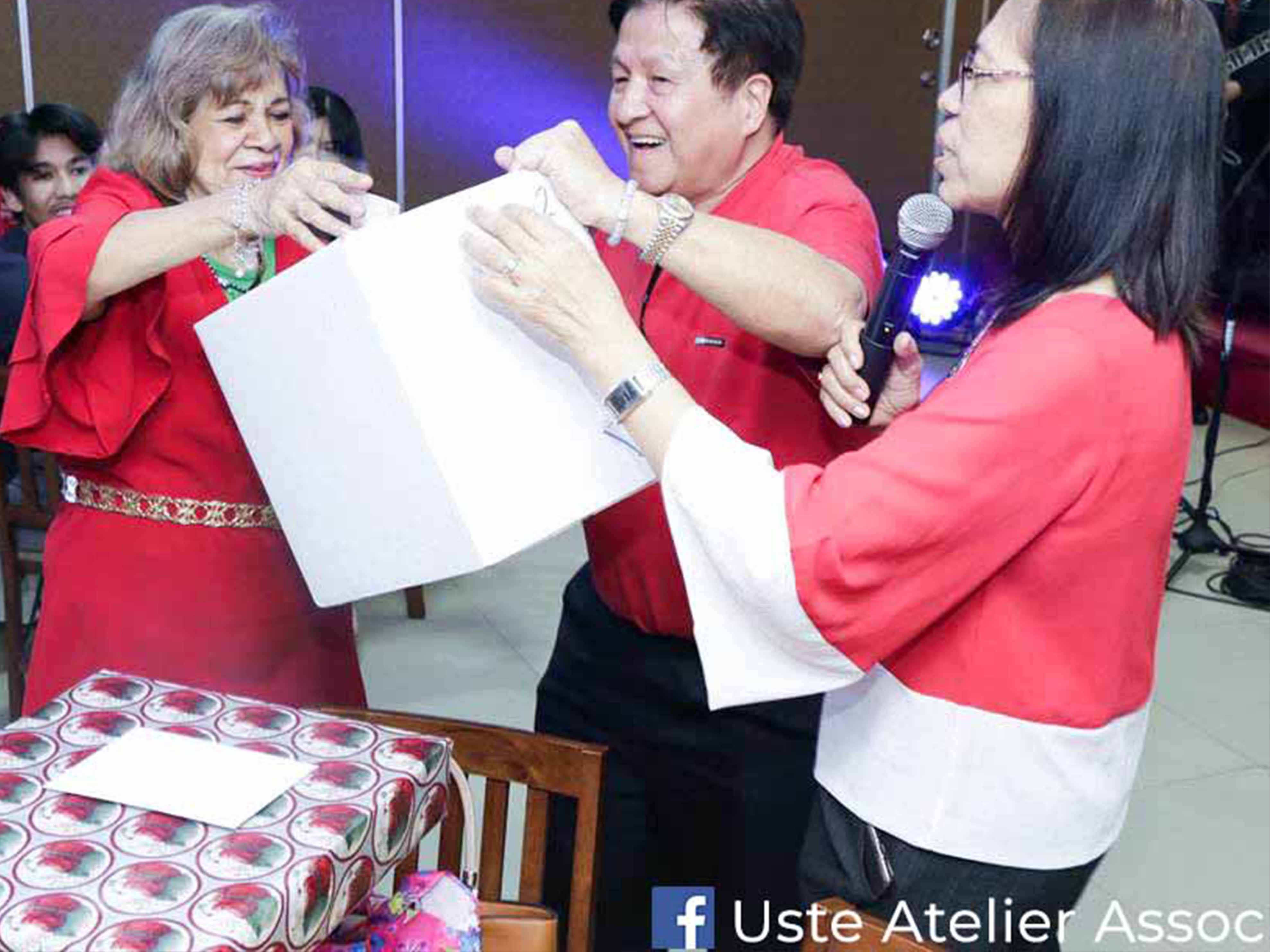 As the event was nearing to its end, the alumni associations formed a circle to pray for a better and abundant year to come.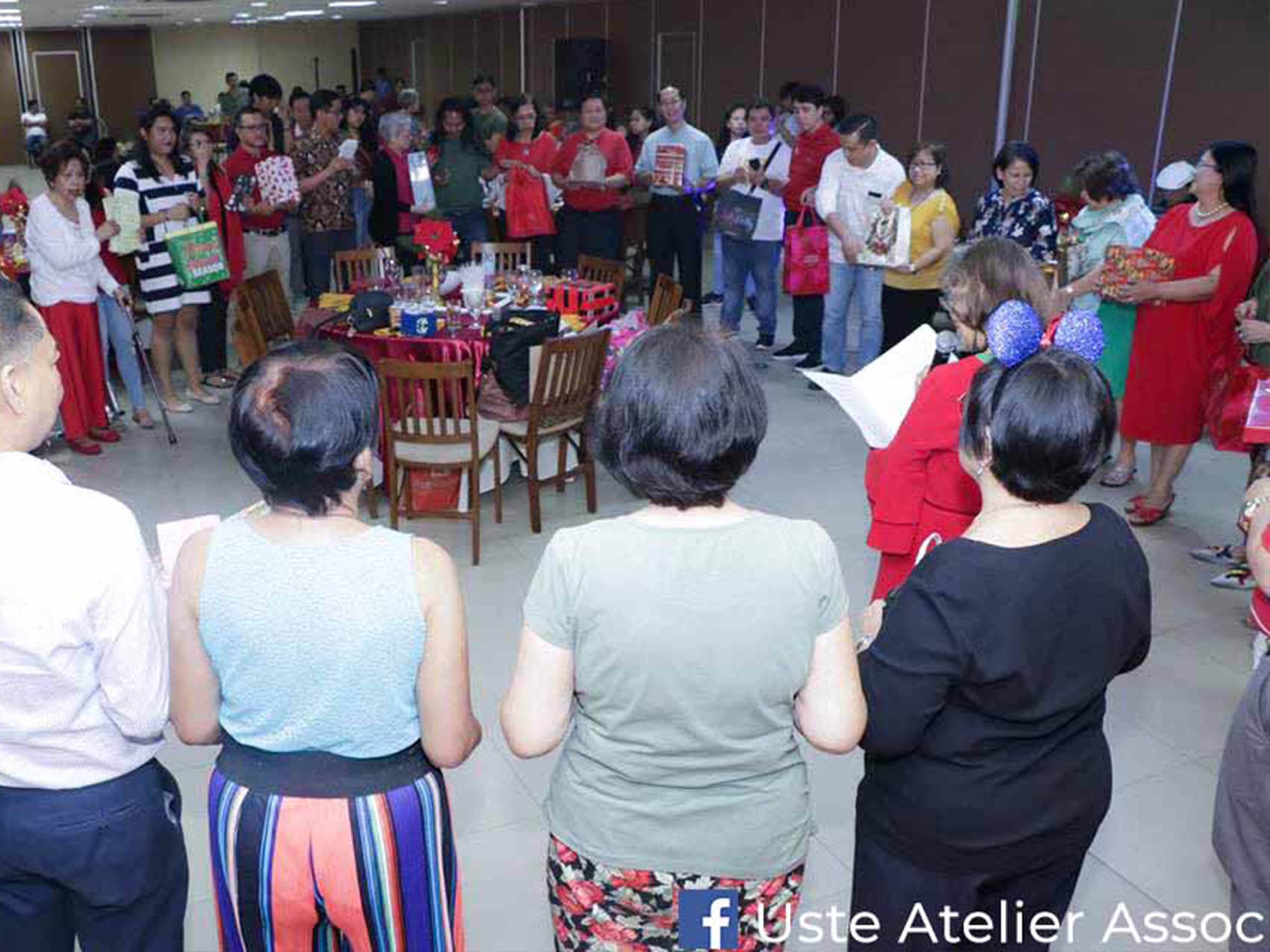 The Christmas Party was concluded by the singing of the UST Hymn. Everyone walked out of the venue with gifts on hand and a joyful memory of the evening. It was a good night indeed, as it was not only a night of gift-giving but also a celebration of sharing blessings, and spreading love and happiness with the people they are grateful for.