The Office of Alumni Relations, in partnership with the UST Alumni Association, Inc., concluded the 4th edition of the Rector's Cup Thomasian Alumni Golf Tournament with a turnover ceremony last August 30, 2019 at the George S.K. Ty Hall, Buenaventura Garcia Paredes, O.P. Building, University of Santo Tomas, Espana, Manila.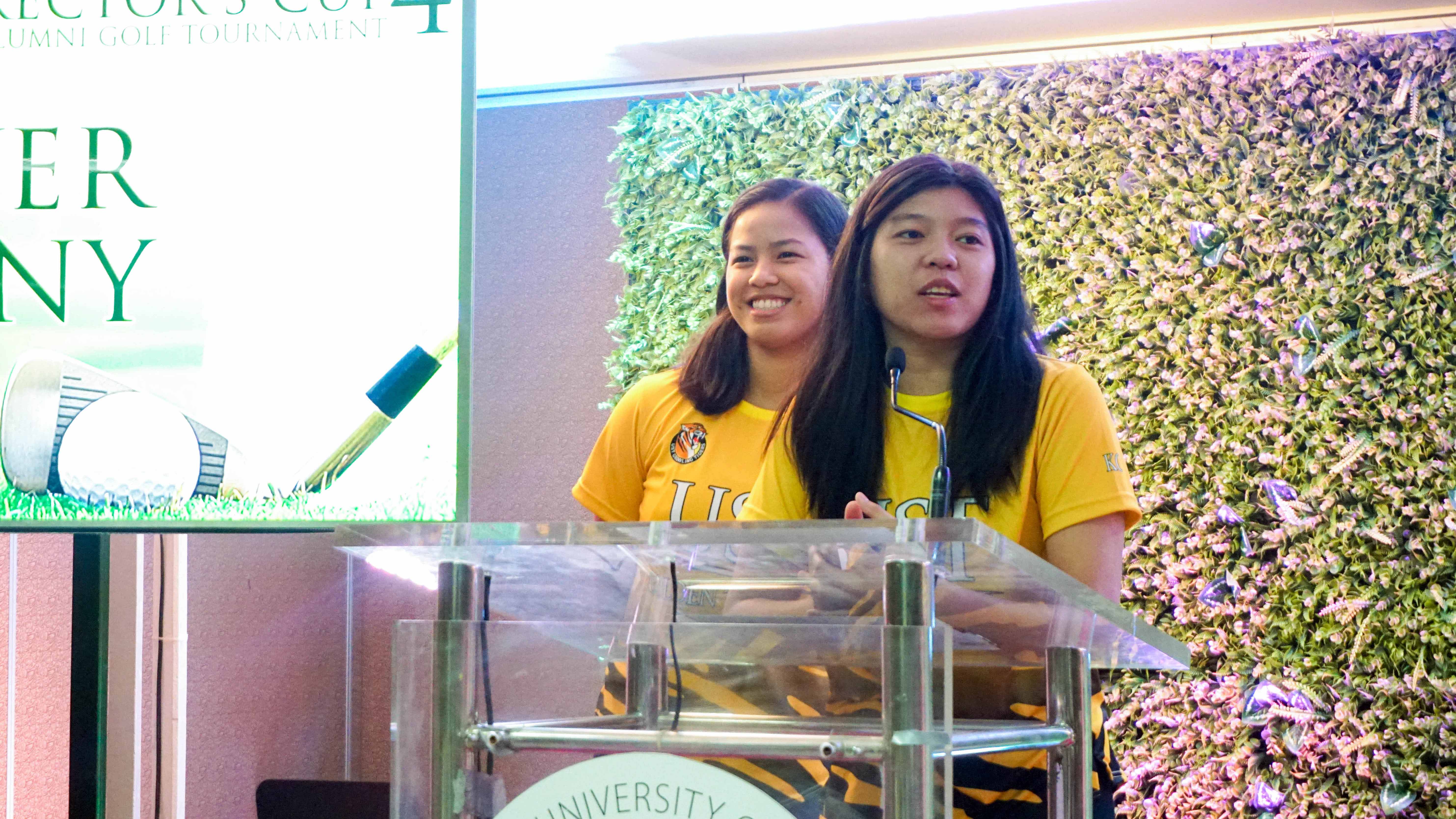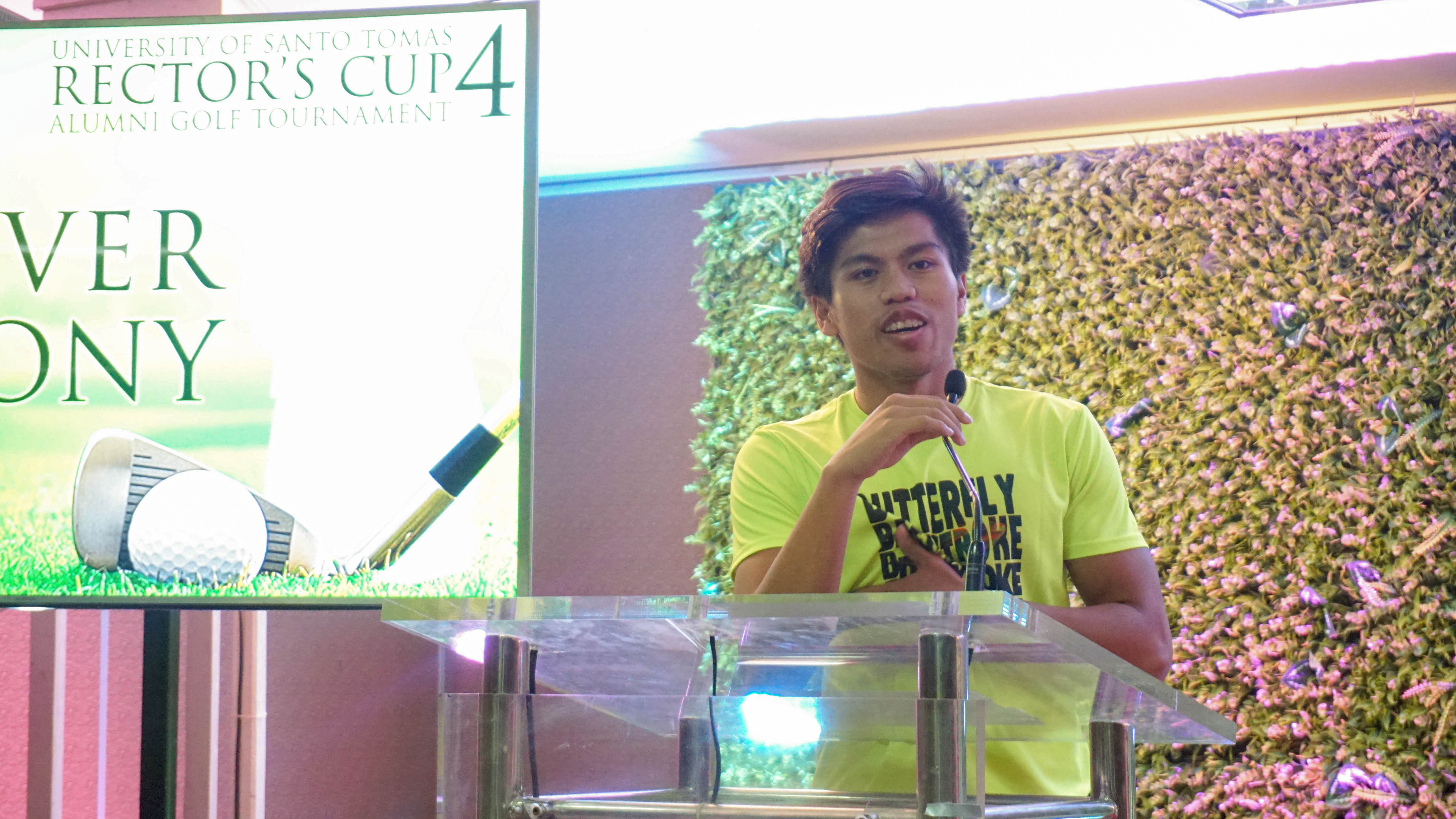 OAR Director Asst. Prof. Fredeswindo R. Medina, Outgoing Tournament Director Engr. Ronaldo Fernando, Incoming Tournament Director Dr. Elvis Llarena, and UST AAI Vice President and Tomasinong Bikolano Regional Coordinator Dr. Rollo Milante handed over 2.4 million pesos of the Rector's Cup earnings to the UST Institute of Physical Education and Athletics (IPEA).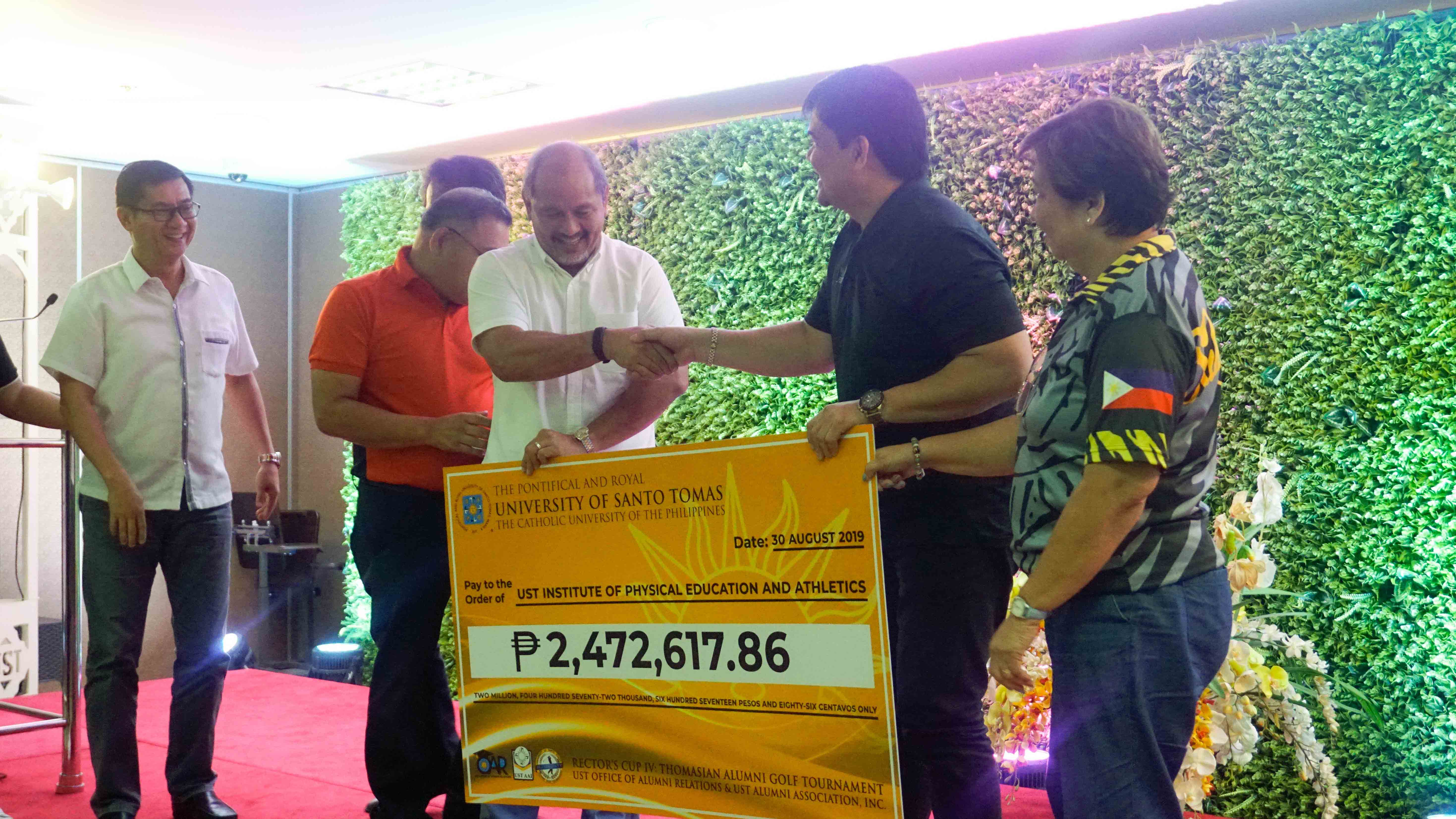 In Asst. Prof. Medina's welcoming remarks, he thanked the team captains, alumni golfers, and sponsors in supporting the Rector's Cup for the benefit of the student athletes. He also expressed his sincere appreciation to the beneficiaries who bring honor and glory to the university.
"To our dear athletes, you are so blessed because of the abundant support extended to you by our alumni. We know that you don't see them everyday, but we want you to know that they care about your welfare as students and athletes of UST. We hope that you will always include them in your prayers to express your sincerest thanks," he added.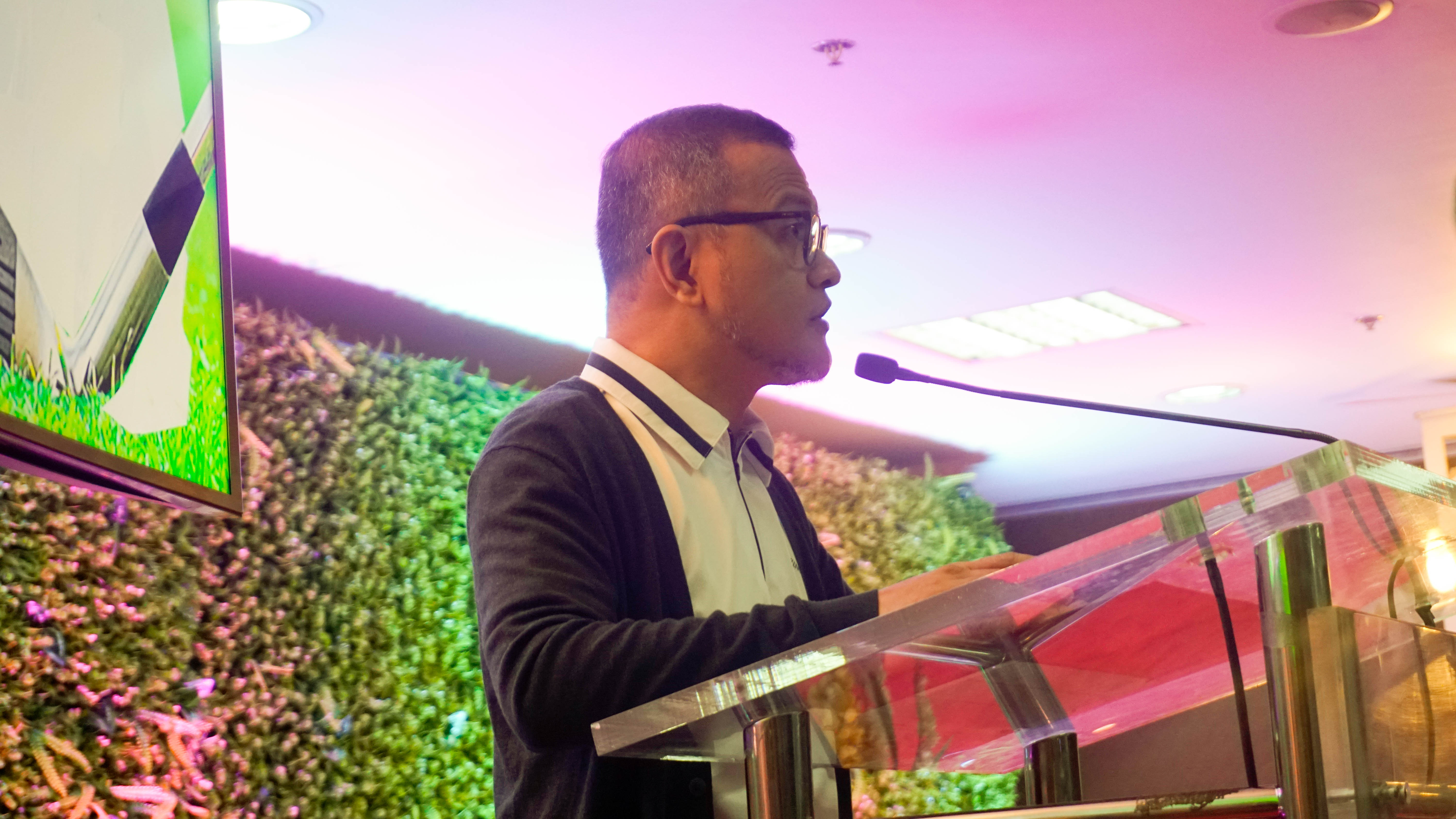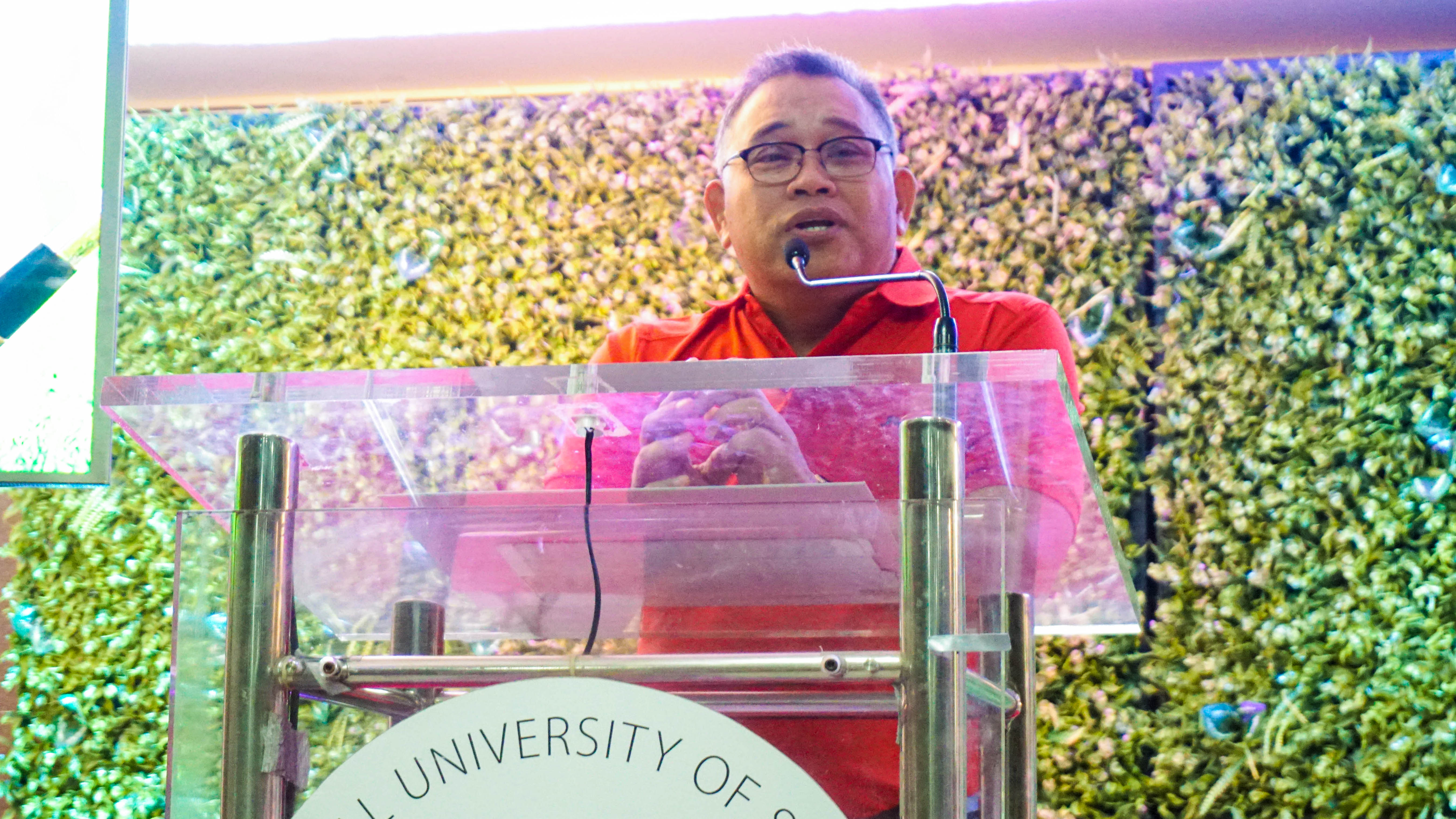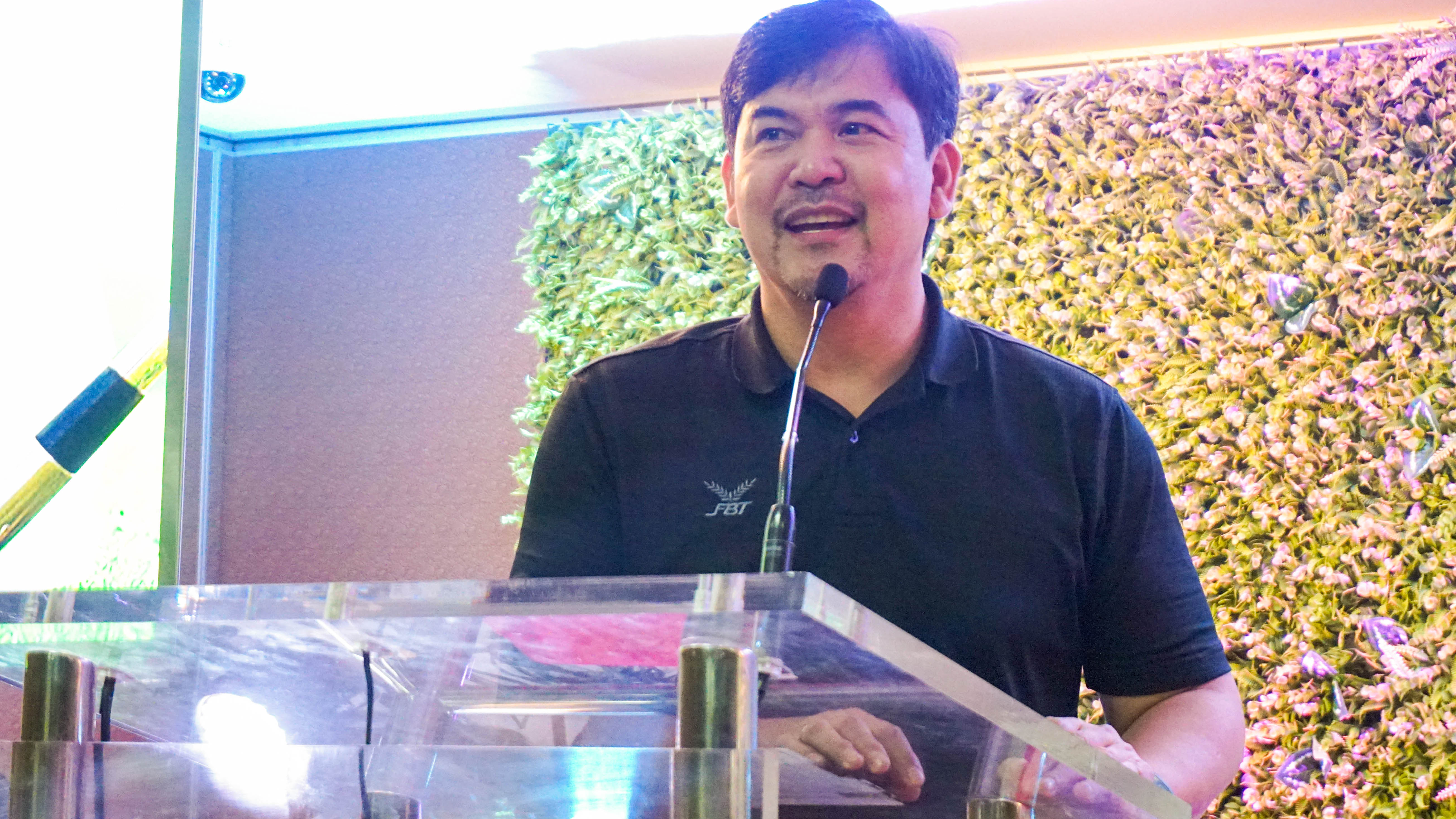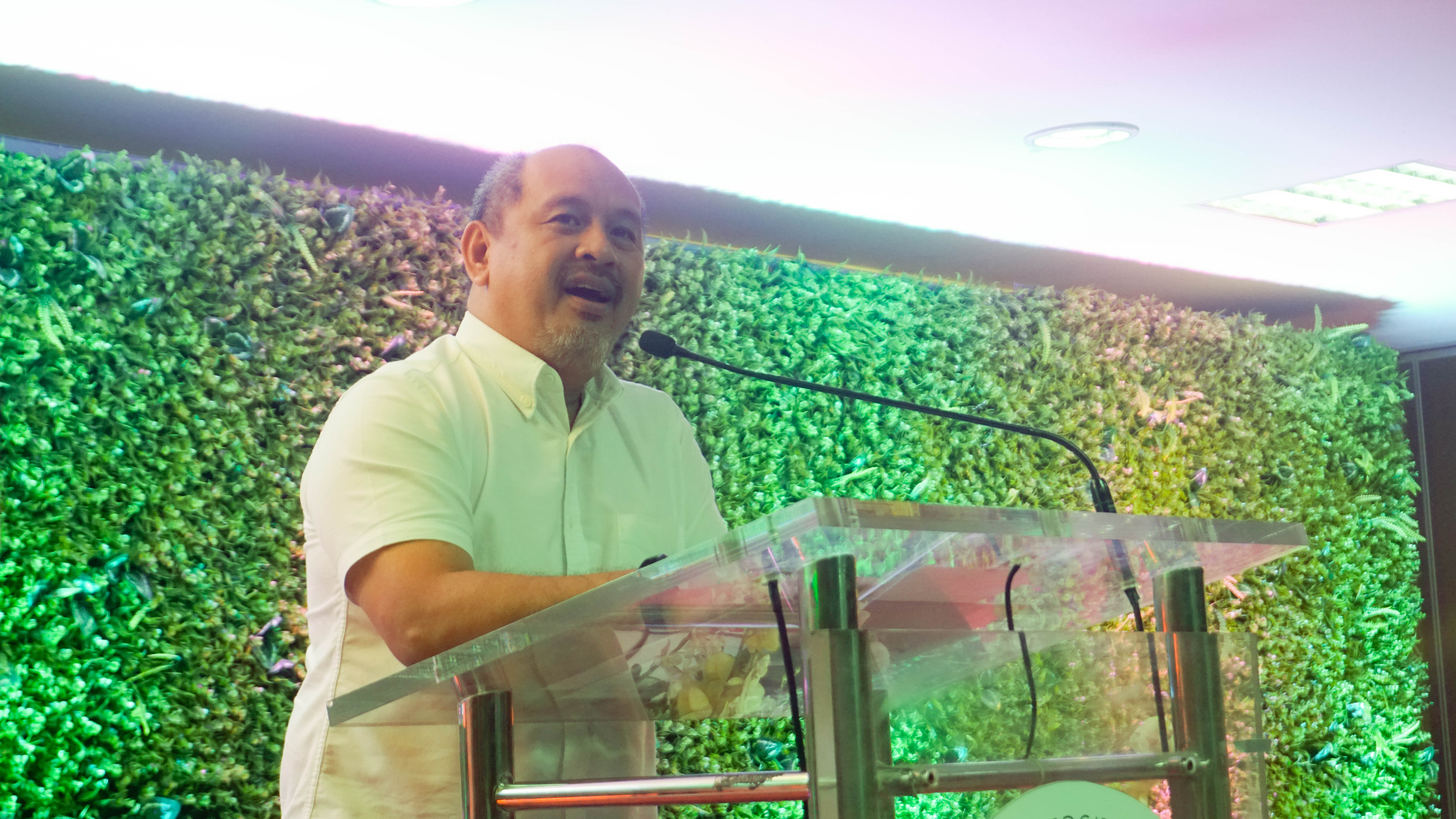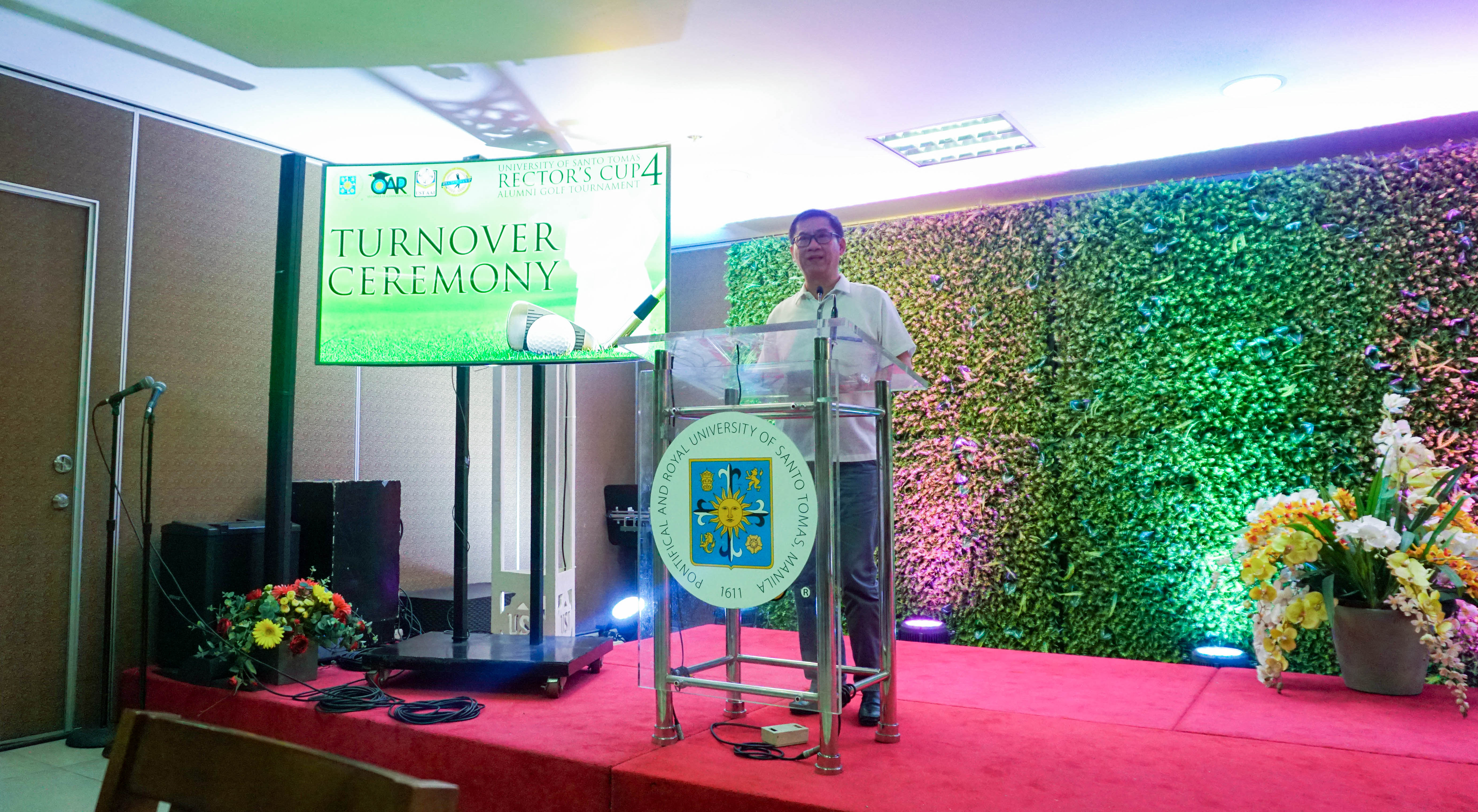 Dr. Llarena invited the athletes to join the tournament proper in the upcoming Rector's Cup V to witness the solidarity and unity of the alumni community to work together on one common goal - to generate more funds for their games. On behalf of the IPEA, Athletics Coordinator Rodrigo Sambuang has been given the floor to express their sincerest gratitude to the alumni. It was followed by UST Women's Volleyball Team Captain Kecelyn Galdones and Rookie of the Year Eya Laure who promised to do their best in the upcoming 82nd season of UAAP. UST Tiger Shark Team Captain Renz Gawidan also went to the stage to give word that their team will collect more medals to contribute to the general championship.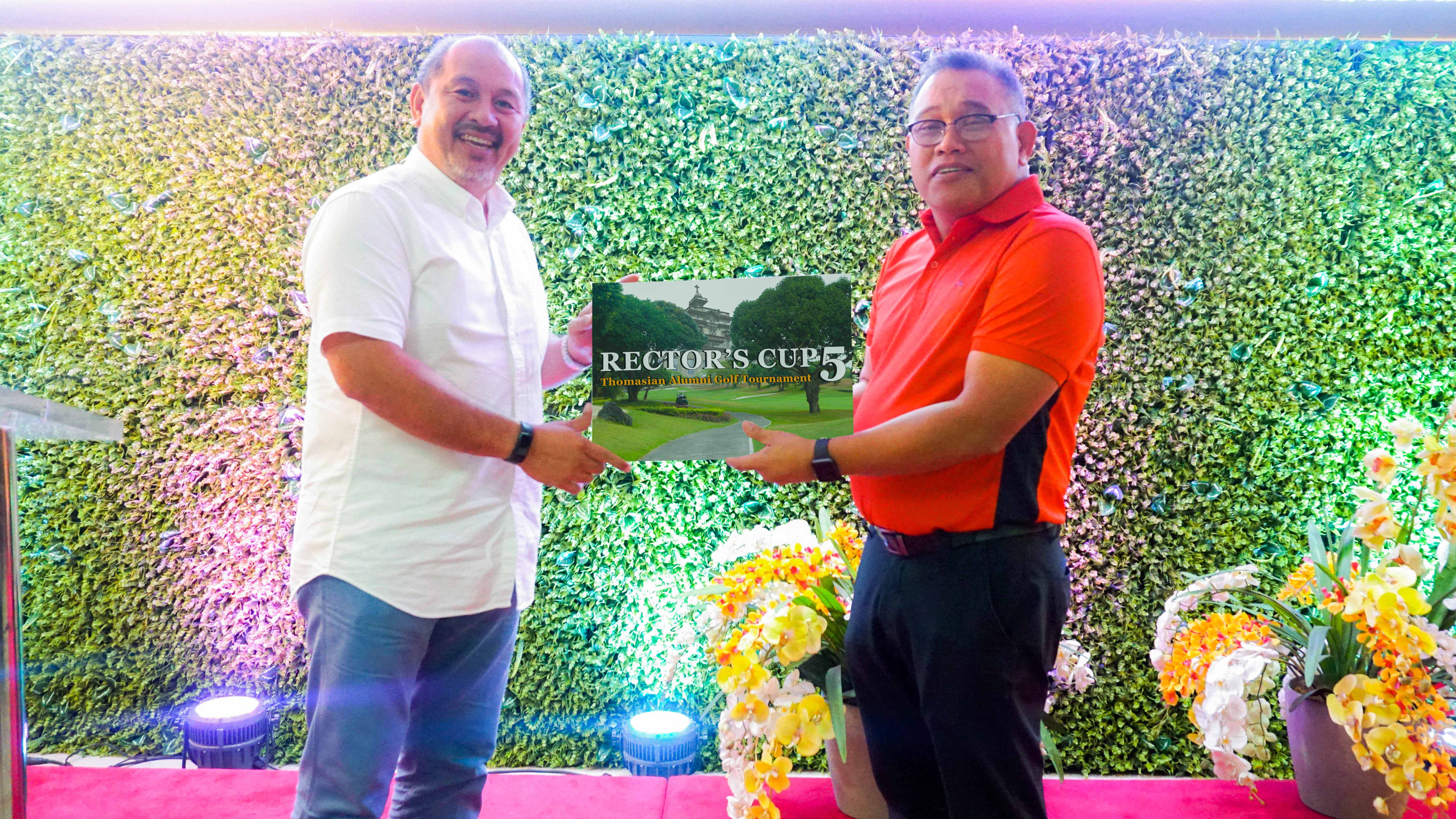 The afternoon ended with the singing of the UST Hymn and a feast for everyone to eat to their hearts content.