It was 28 years ago when Paul walked out of the university with nothing but dreams of pursuing his craft. Chasing after his dream was no easy feat. Under the terrible heat of the sun, he carried his paintings around Manila and went in and out of banks to sell it. To earn money, he focused more on liturgical arts and made paintings, murals, sculptures and stained glass designs for churches across the country. He also went to Mountain Province to live with the Ifugaos and immersed himself with their culture to complete a project with the Veterans' Museum. His projects kept on coming but he still wasn't able to live a comfortable life.
In 2002, Paul married his highschool sweetheart and migrated to Chicago, USA with just $5 on his pocket. He worked as a waiter, forklift operator, and mailman to provide for his family. Even if he was busy as a husband to his wife and a father to his children, he never turned his back from the blank canvasses that are waiting for him to put colour on. Every after work, he goes to a park and stay for hours just to paint. After 4 years of juggling his work, family, and passion, he was able to finish his 18 x 24 feet painting where he interpreted the Philippine National Anthem. This paved way for a more colourful life as his art pieces made waves across the U.S. He was supported by the Philippine Historical Society in the U.S. and his painting was featured in places like the Philippine Embassy in Washington, D.C., and Consulate General of the Philippines in Chicago.
His stint as an artist continues as Paul was encouraged by her wife to join the Artistic Infusion Program of the U.S. Mint in 2008. It is an exclusive artistic pool that consists of designers, engravers, sculptors, painters and other visual artists that are contracted to create and submit coin and medal designs for the Mint. Paul was happy when he was given a spot in the program. He didn't expect to be chosen because he knows to himself that this was not his line of work, but so was waiting tables and working in the mailroom. Paul went all over the States to immerse himself with the place and the culture and draw as much designs he could. Every year, the Mint opens numerous projects for artists like Paul to join in. Coin and medal designs of the artists will undergo rigorous screening and evaluation before being chosen. Most of the time, Paul's work are included in the shortlists like his PACEM design in the Japanese Mint's International Coin Design Competition in 2012. At the year 2013, his Statue of Liberty award-winning design for the National Humanities Medal was recognized and unveiled by the former President Barack Obama in an annual White House ceremony. In 2015, he was recognized for his obverse and reverse designs for the Code Talkers Recognition Congressional Medals Programs, for his gold reverse design in the U.S. Marshals Service 225th Anniversary Commemorative Coin Program, and for his silver obverse design in the March of Dimes Silver Dollar Commemorative Coin. In 2016, he was acknowledged for his reverse coin design in the American Eagle Platinum Proof Coin Program. His reverse coin design for America the Beautiful Quarters Program was also given recognition in 2018. This 2019, his designs for the $5 reverse gold coin and $1 obverse silver coin were chosen for commemoration of the 100th Anniversary of the American Legion. The said one dollar and five dollar coin are in active circulation this year.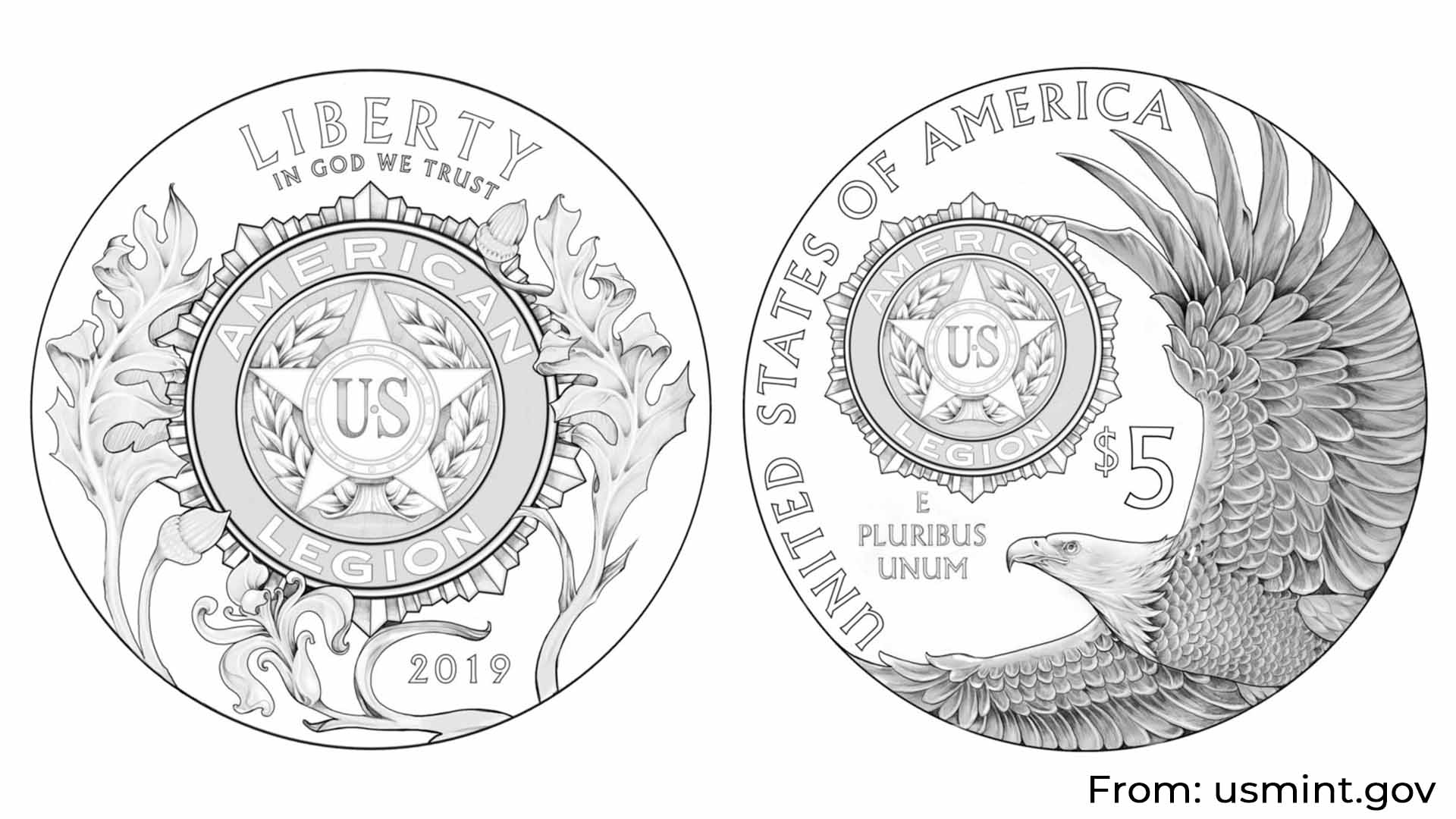 When he's not drawing designs for coins, he paints and sculpts in his free time. Over the years, he has created 30 paintings and 4 bronze sculptures that were showcased in an exhibit last December 2018 at the RE Vision Art Gallery in Wisconsin, USA.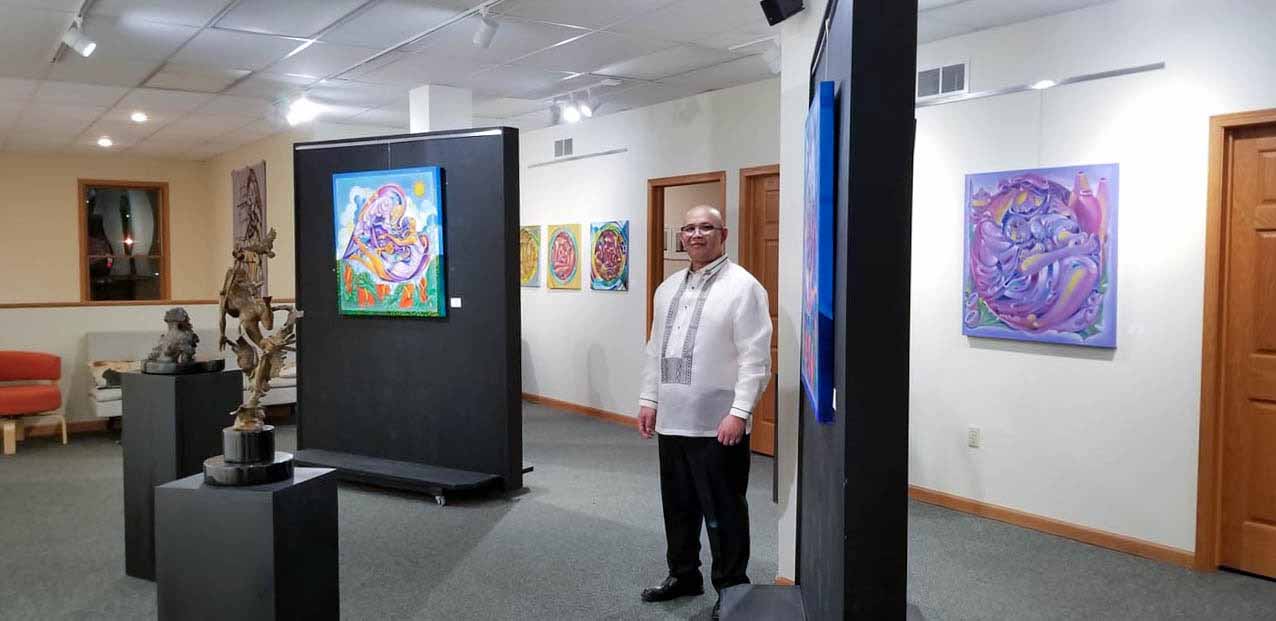 Paul is living the dream he pursued for almost three decades. The boy who walked out of the university with nothing is almost unrecognizable, but the memories he had from the institution is still like a vivid picture in his heart and mind.
"Yung determinasyon, yung mga natutunan ko sa mga propesor ko, yung pagiging matiyaga at pagiging dedikado sa aming trabaho... Natutunan ko lahat sa UST," says Paul.
[The determination, the teachings of my professors, and the perseverance... I've learned it all from UST.]
Paul is currently working on a few designs for the US Mint and is collaborating with a writer for the book of his Philippine National Anthem painting. He is also working with the Office of Alumni Relations for the new design of the Thomasian Alumni Jubilarian medals that would be unveiled later this year.