Around 250 alumni from the different corners of the country gathered together to participate in the first ever Grand Santacruzan last May 27, 2019 at the Asia's oldest Catholic university, the University of Santo Tomas. The momentous event was spearheaded by the UST Alumni Association, Inc. (USTAAI) in collaboration with the Office of Alumni Relations to commemorate the 500 years of Catholicism in the Philippines. The reenactment of finding the true cross of Jesus Christ at the historical campus grounds of the university serves as the alumni's way of further deepening and strengthening their faith in the coming Jubilee Year.
The event began with a Eucharistic celebration at the Santisimo Rosario Parish Church presided by the Alumni Priests Association (ALPA) President Msgr. Bernie Pantin, USTAAI Ecclesiastical Adviser Fr. Pompeyo F. De Mesa, O.P., and Fr. Alex Bautista. It was followed by the grand procession featuring 23 stunning Thomasian alumni as queens and biblical figures.
Among the alumni who joined the celebration was the former Faculty of Pharmacy Dean Elena D. Manansala as Reina Elena, former College of Education Alumni Association president and Katinko owner Emma Ruivivar-Yeung as Reina de las Flores, Tomasinong SOCCSKSARGEN president and Hotel San Marco owner Carmela M. Royeca as Reina de las Virgenes, Faculty of Engineering alumna and Philam Life Top Financial Advisor Engr. Daisy U. Serrano as Reina EmperatrÝz, and UST HRD Assistant Director Rowena R. Castro as Reina Abogada.
The procession started at the UST Chapel and took a stop at the Arch of the Centuries for a photo opportunity with the historical landmark. They walked further around the university as students, faculties and employees watched the queens in awe. The procession moved back towards the UST Chapel where the alumni offered white Ecuadorian roses to the image of the Blessed Virgin Mary to conclude the celebration of Flores de Mayo.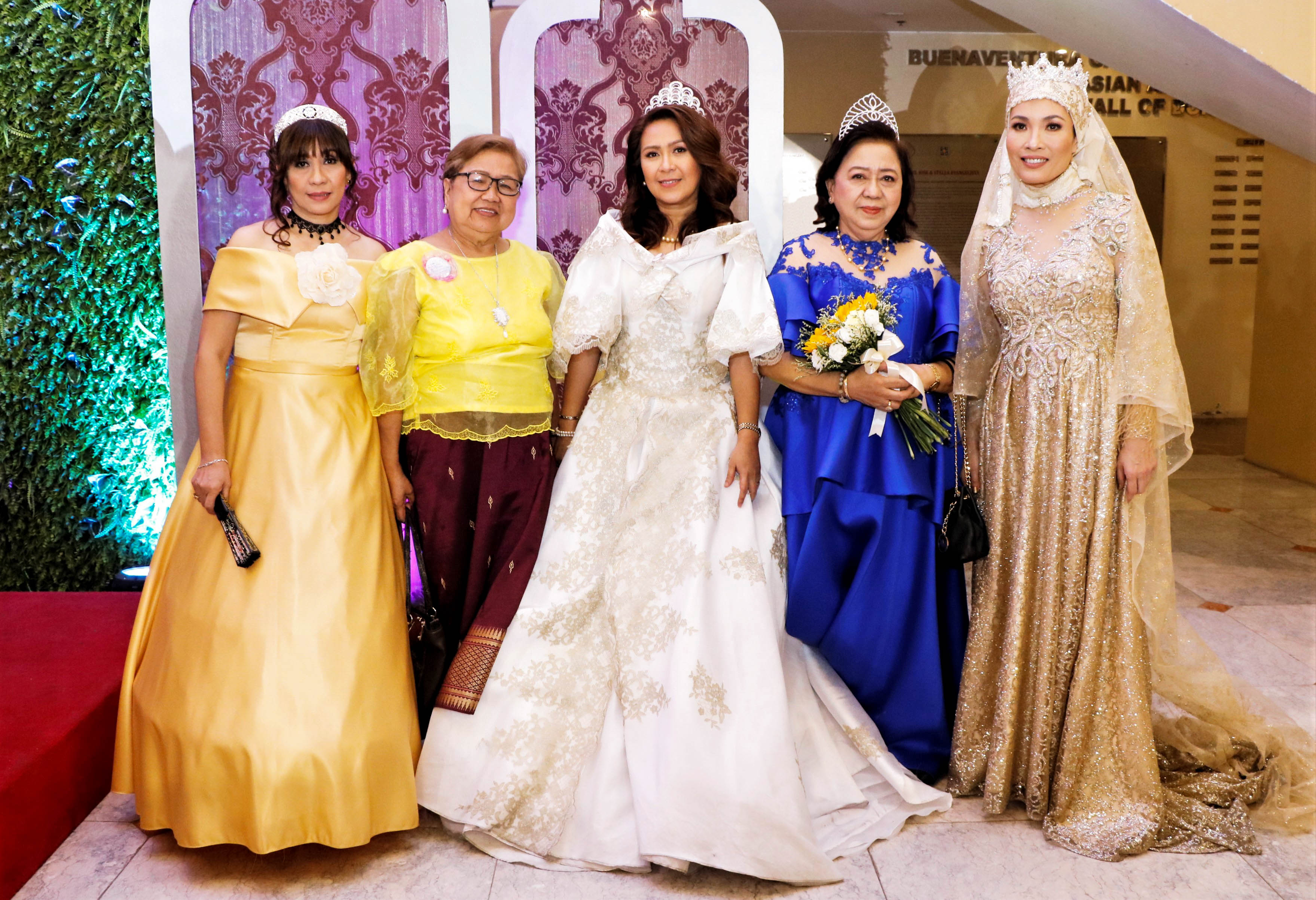 USTAAI president Dr. Evelyn A. Songco extended her gratitude to the alumni associations, university officials, sponsors and donors for turning a simple vision of gathering the alumni together to strengthen Catholic faith into a reality, and left a promise of making this event into a Thomasian alumni tradition.